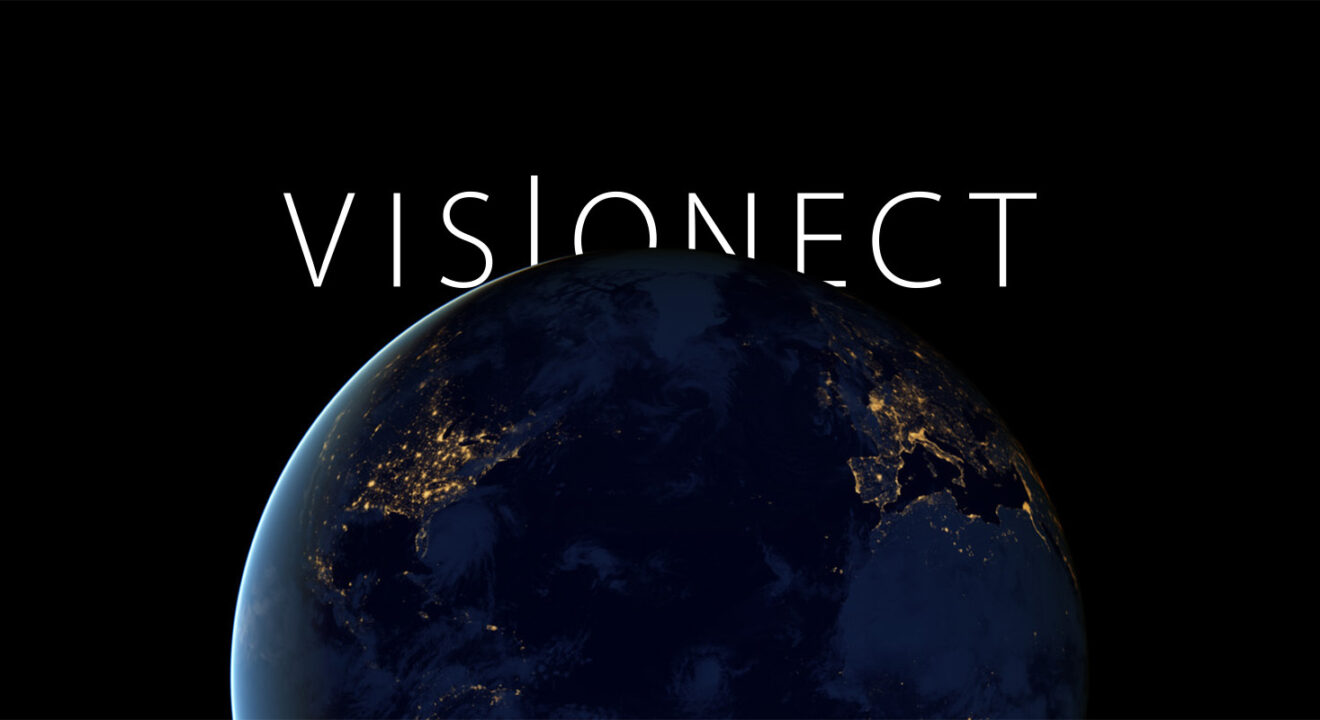 Bit by bit, the world is realizing the versatility of electronic paper. The technology is cordless, sustainable, and incredibly user-friendly.
Visionect's displays are at the heart of this realization. Early on, we saw the boundless potential for e-paper displays to be used across all industries in some capacity or another.
In every instance where a paper notice, printout, or image is used, electronic paper can do better. In places where electricians struggle to set up wiring for LCD displays, electronic paper offers seamless setup and functionality.
Our devices naturally use 99% less power than typical digital displays, lasting a year on a single charge. With such low power consumption, the devices are virtually wireless and perfect for any space.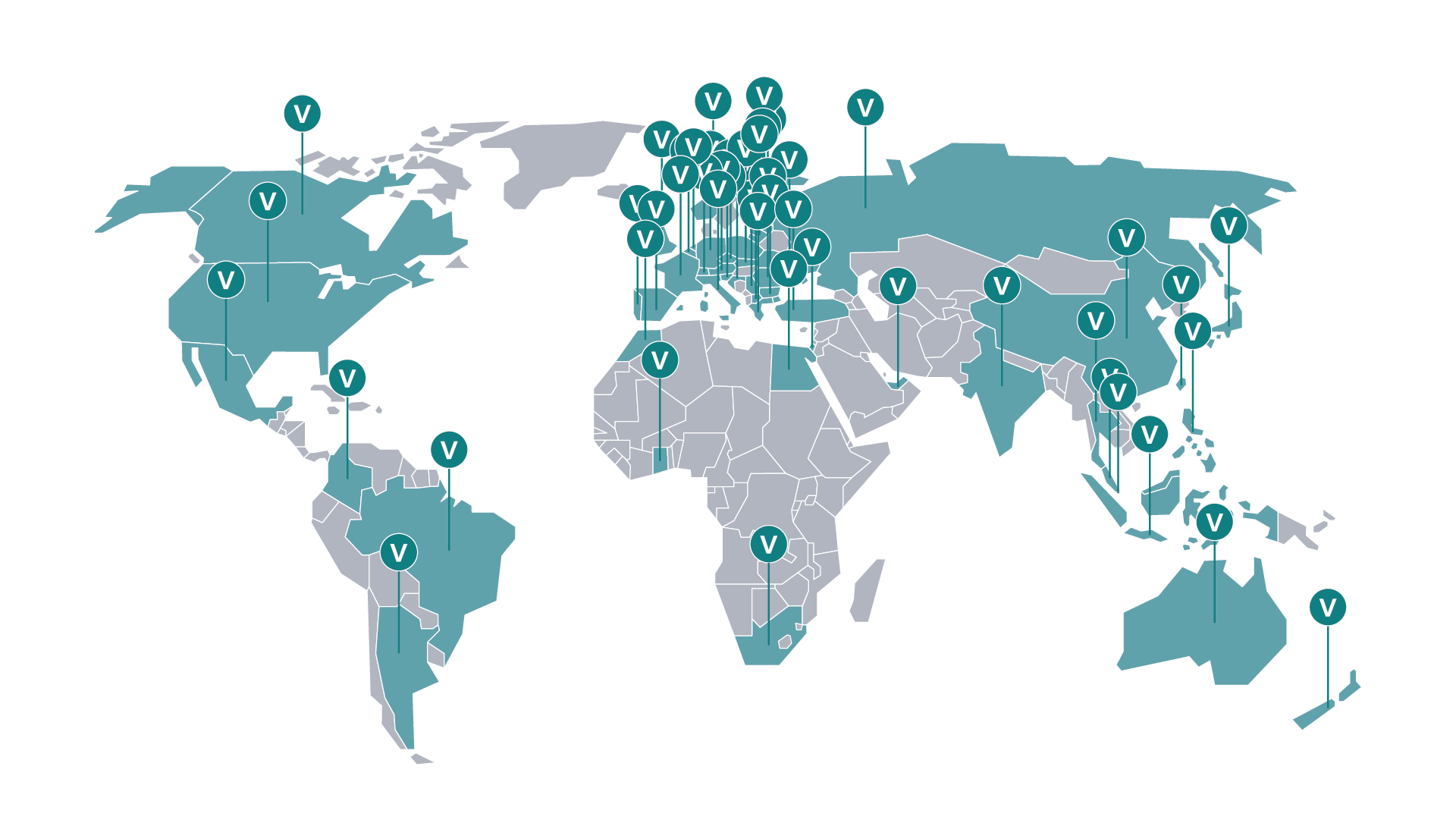 Each display is made primarily out of renewable or reusable resources. Combining environmentally friendly materials with ultra-low-power consumption, Visionect Produces the most sustainable digital displays on the planet. In fact, our designs have won the prestigious Red Dot award not once, but three times, marking our displays as world-renown archetypes for innovation and forward-thinking.
It's taken decades of experience and some of the best experts on the planet to create devices this energy-efficient, robust, and user-friendly. The range of uses for our displays is ever growing, reaching new industries by the day.
Let's have a look at some examples.
Culture
From a cultural aspect, our Place & Play displays have been used for everything from informational plaques to being art pieces themselves.
Have a look at IONNYK — a Belgian company that uses Visionect technology to display art pieces ranging from photos to paintings. These displays have the power to show different cultures, passions, eras, and so much more. The best thing is that IONNYK displays show these art pieces in a way they were meant to be seen: natural and unobtrusive, creating a subtle viewing experience.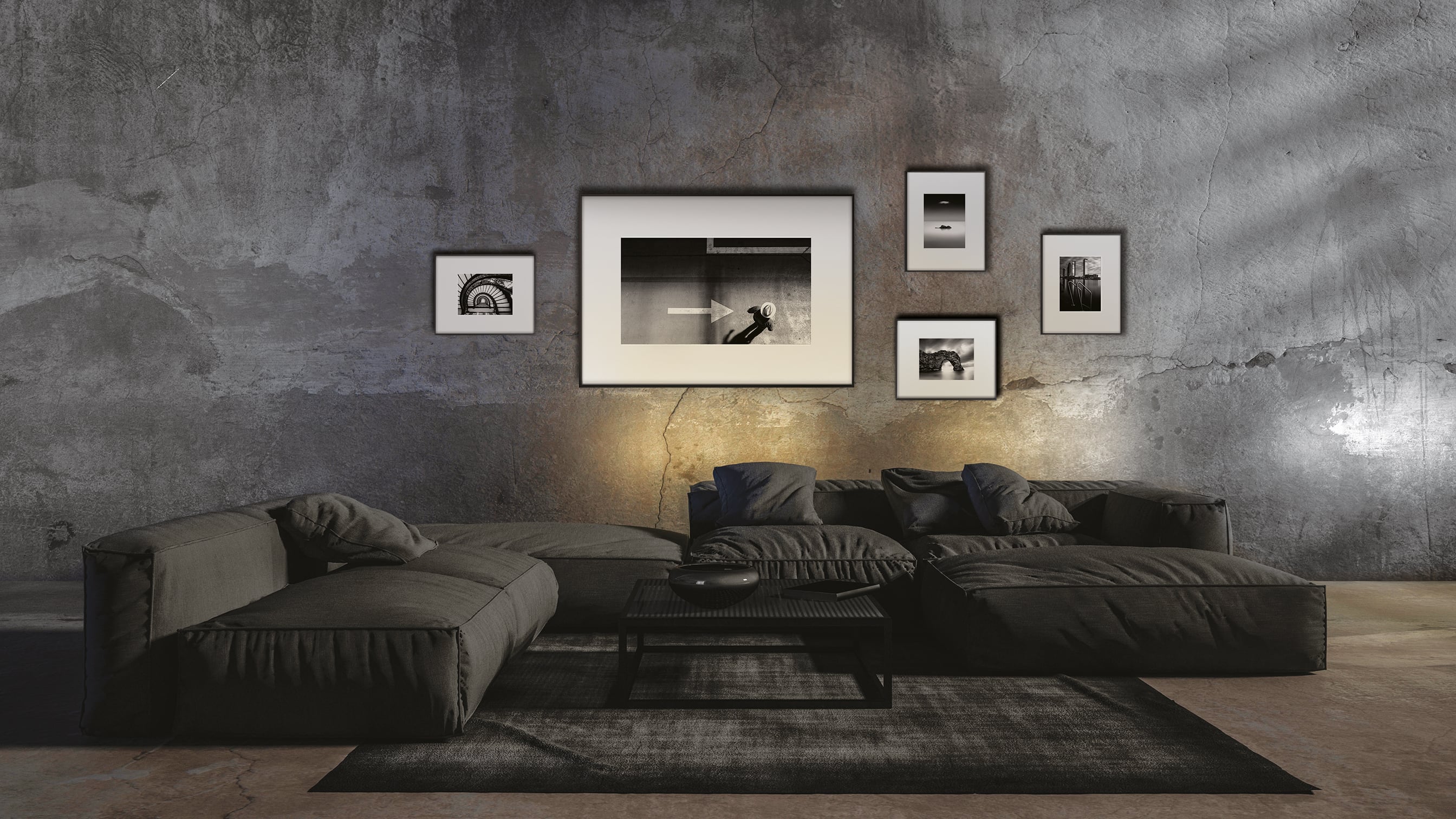 Next, have a look at a Digital Gallery Display initiative from the USA. On average, museums and galleries spend $70-100 per gallery label. Even then, any misprint or change in text would cost another chunk of money. Many galleries turned to the electronic paper displays, which can be customized and updated as much as necessary with no extra costs involved.
For another example of Visionect displays in museums, check out Leicester Museums & Gallery's use of e-paper labels in their exhibits. The British museum invested in electronic paper displays to accompany select artwork. Some of the labels even act as an interactive touchscreen, offering patrons an immersive and detailed experience.
Hospitality
Visionect Place & Play certainly has a place in the hospitality industry. Hotels strive to make an elegant impression from the beginning of a visitor's stay to the checkout process. Both check-in and check-out experiences start at the reception desk, which is exactly where a 5-star hotel in Slovenia had its Visionect displays.
The Place & Play devices enhance the customer experience with "seamless communication with hotel guests, delivering real-time information on a zero-glare display that is installable anywhere."
Retail
Now in over 40 Telekom Slovenije stores, over 700 Visionect displays help convert visitors into customers. The telecommunications provider uses electronic paper digital signage solutions alongside their product displays, providing customers the information they need to make an informed decision on which product is right for them. 
Even more impressive, these devices connect to Google Analytics, helping Telekom Slovenije analyze how users move in their store, identify spots where visitors seem to aggregate, and track how people engage with a certain product.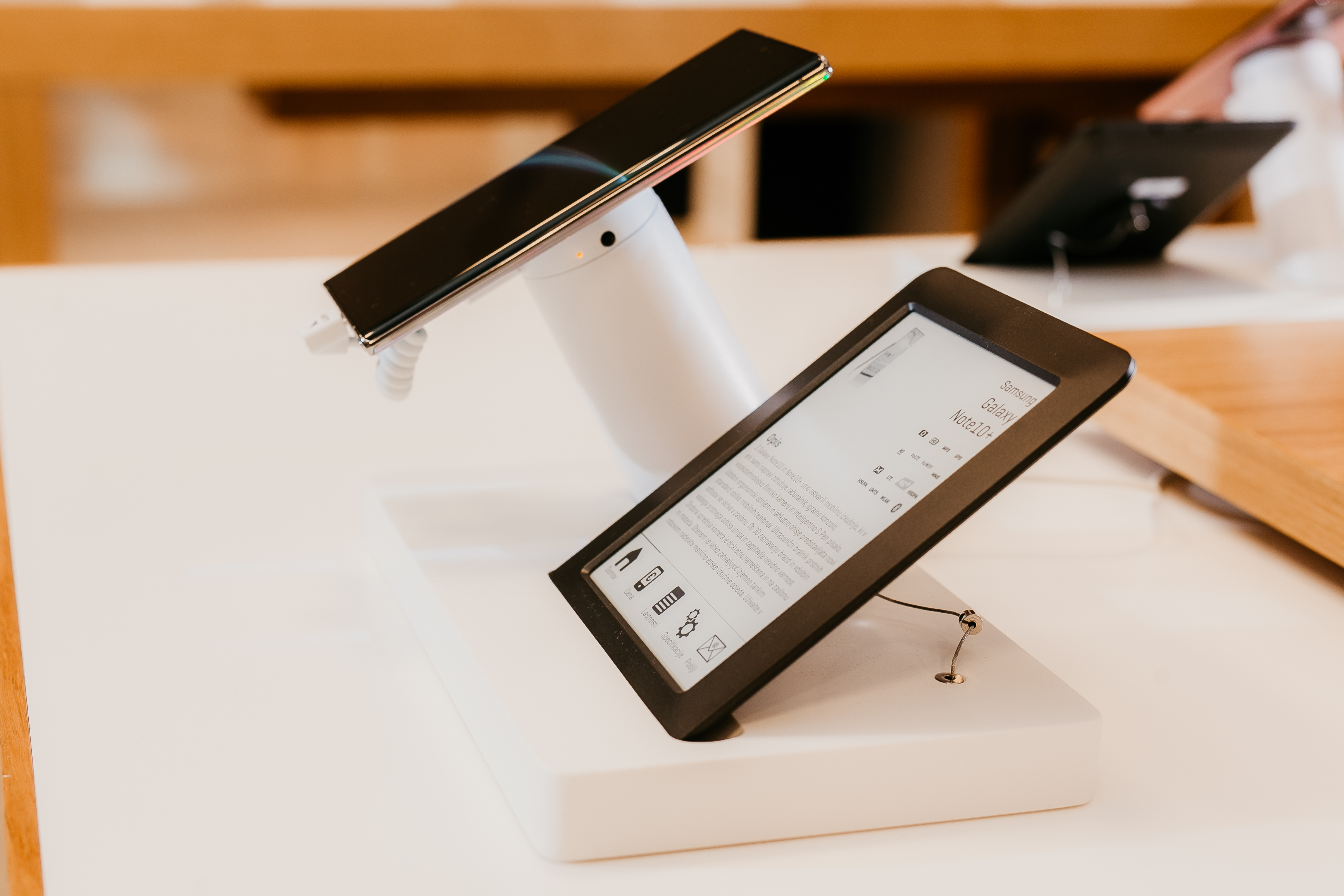 For another use case, one of our Visionect partners has rolled out an e-paper screen that helps retailers share announcements such as wait times, space capacities, health instructions, and more. The freestanding devices are perfect for setting up in a shop entry or floorspace.
Eurest, a restaurant in Vienna, Austria, uses Visionect displays as digital menu boards. Their criteria points were great visibility without glare plus great power consumption, which only electronic paper can deliver.
Education
The Olympia School District in Washington, USA, has mounted six 32" Place & Play devices with narrow bezels, creating a single large display. This setup creates a glare-free experience, helping the school digitally share information, memories, and ideas. Because the displays are battery-powered and last a year on a single charge, they can be mounted as seamlessly as artwork on a wall.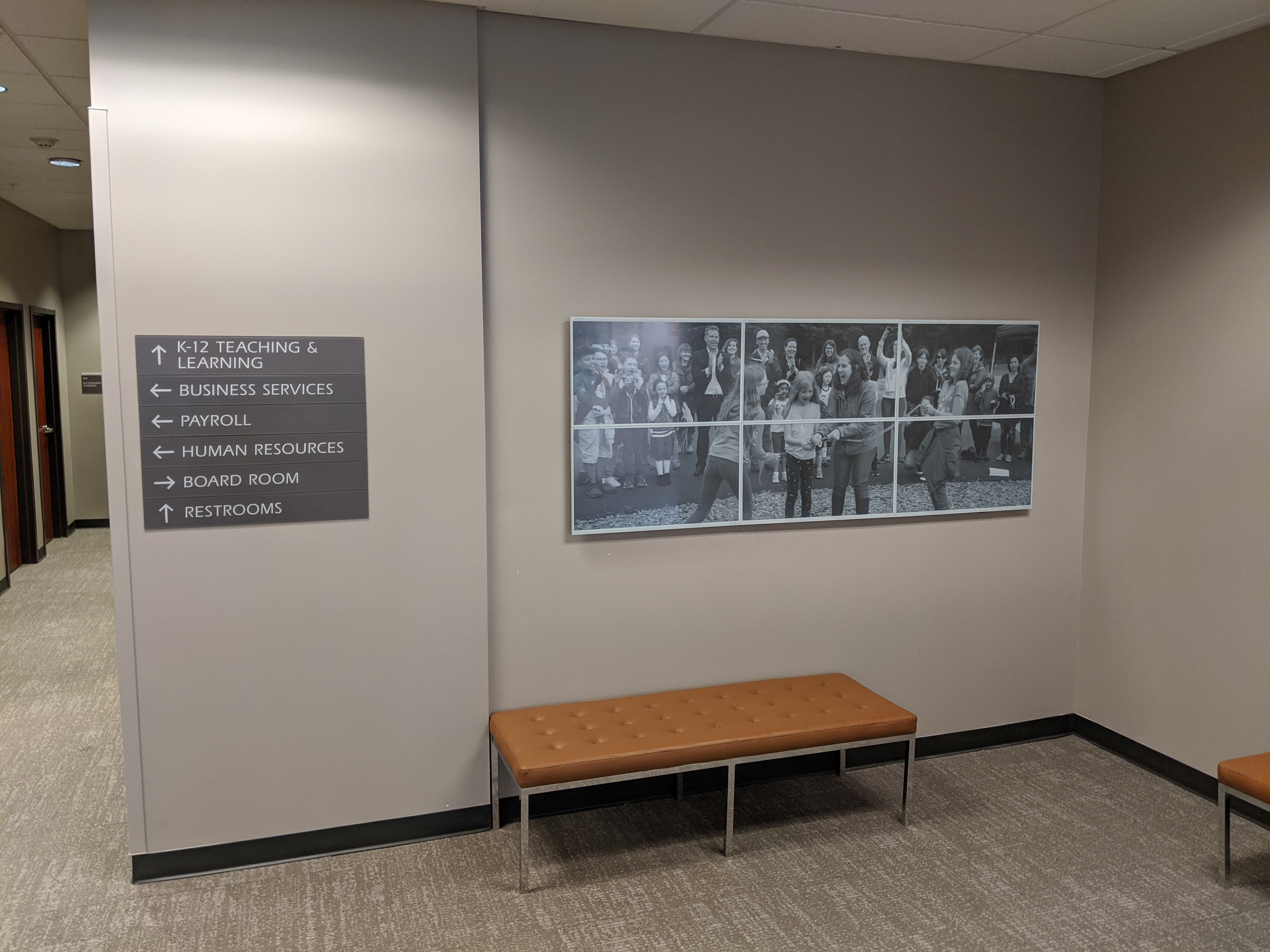 Journalism
With a paper-like experience, Visionect displays are perfect for the journalism sector. A news junkie from the Netherlands loved installing a 32" electronic paper display on his wall that updates each morning with the daily news from around the world.
"E-ink screens, having no backlight and a slow refresh rate, induce a sense of calm. And, because of their limited power usage, the battery on e-ink screens can easily last an entire year."
– Alexander Klöpping.
Greg Raiz from the USA, for one, found the Visionect Place & Play 32" display perfect for getting his daily news fix. He has the device set up to rotate through the front pages of newspapers from around the world.
While most Visionect displays are designed for indoor use, there are also display solutions intended for outdoor locations. The "Urban" displays are key for some transportation-related use cases, but can be used as outdoor bulletin boards as well. Let's look at some examples, and where you can find them.
Communication hubs
Soofa, a company specializing in outdoor communication, uses Visionect technology for easy-to-install outdoor signage. First installed in Brookline, Massachusetts, the signs have improved neighborhood communication, generating conversations and interest in local businesses.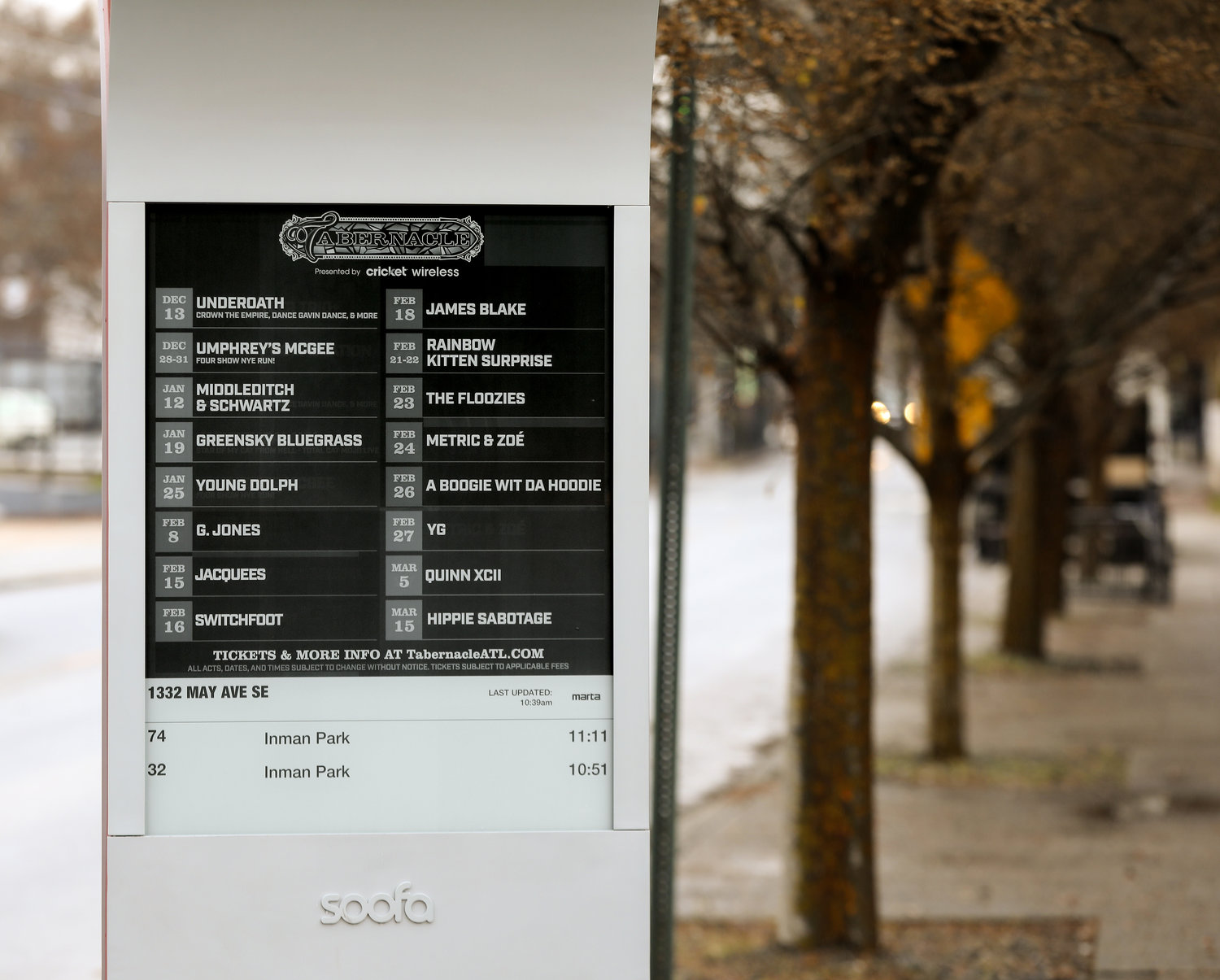 Transportation
Few sectors relay information to patrons as much as the transportation industry does. Details about arrivals, departures, delays, and other notices are key to diverting bottlenecks and outdated information.
Airport
The third busiest airport in Europe, Amsterdam Airport Schiphol, uses Visionect signs to guide people through busy hallways. The digital signage displays update in real-time over WiFi, showing any changes and supporting the wayfinding experience.
Across the world in New Zealand, airplanes aren't the only mode of transportation that requires direction. The Auckland Airport has invested in Visionect signage to help bus users get from point A to B. The Urban digital signs are installed at the bus stops of the international arrivals terminal, each featuring two 13.3" electronic paper screens with great cellular connectivity. The displays support multiple languages and share important travel information from live bus updates and other supporting information.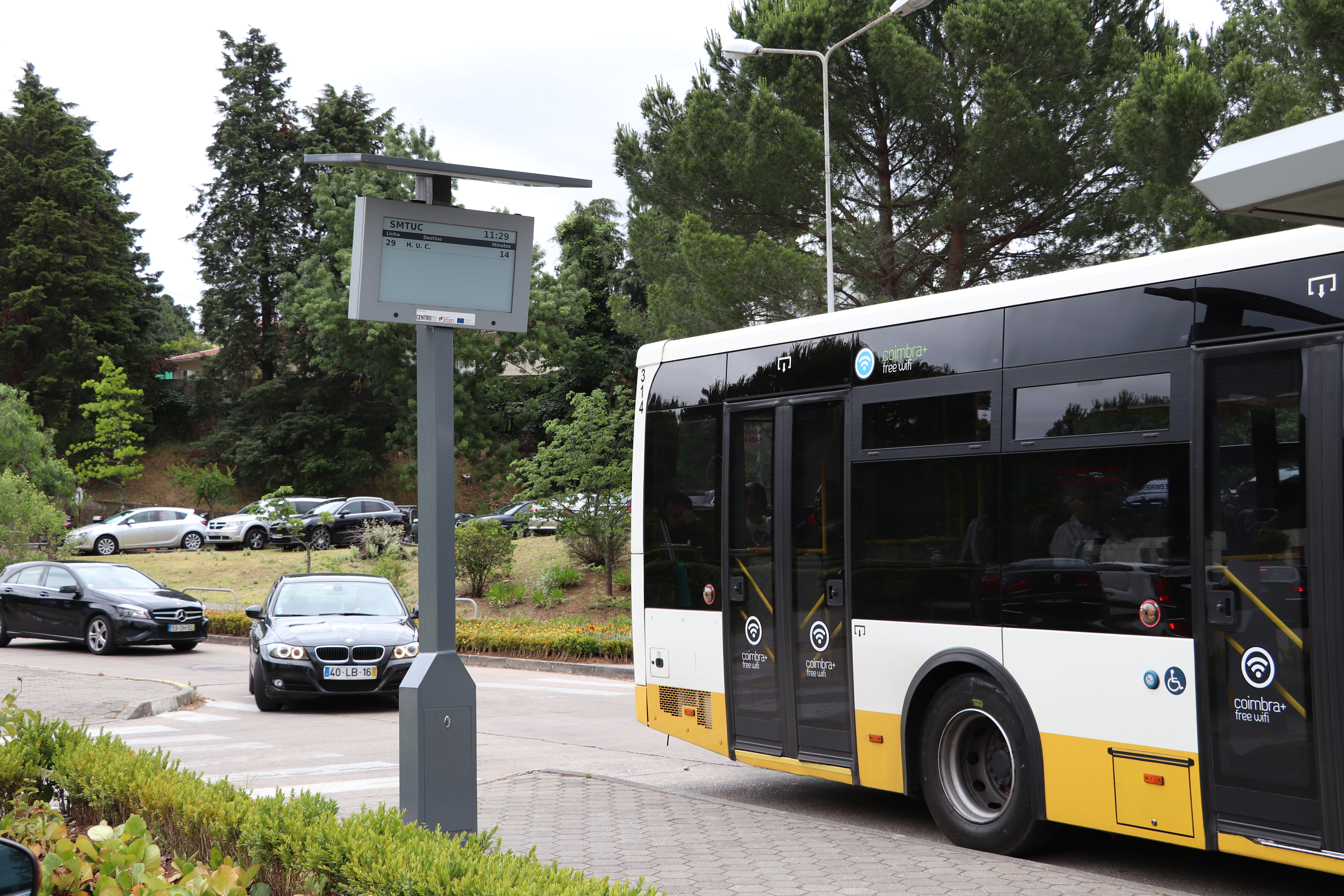 Public transportation 
In Sydney, Australia, their ever-growing public transportation network uses economical, Visionect-powered outdoor displays. After thorough research, the city identified electronic paper as the most sustainable, energy-efficient, durable option for their 8.3 billion dollar project.
Coimbra, Portugal, is another city that is using dozens of electronic paper displays for its public transportation system. Their problem: How do you power a device without access to power? The solution? Choose the most power-efficient device on the planet and power it with solar panels.
Singapore, with one of the most widely-used public transportation networks in the world, piloted a large 32" Visionect displays to communicate essential information.
With unbeatable low power consumption, Visionect digital signage is used at bus stops in Argentina, Dubai, Switzerland, Croatia, Ghana, Norway, Israel, Germany, USA, and many other places around the world.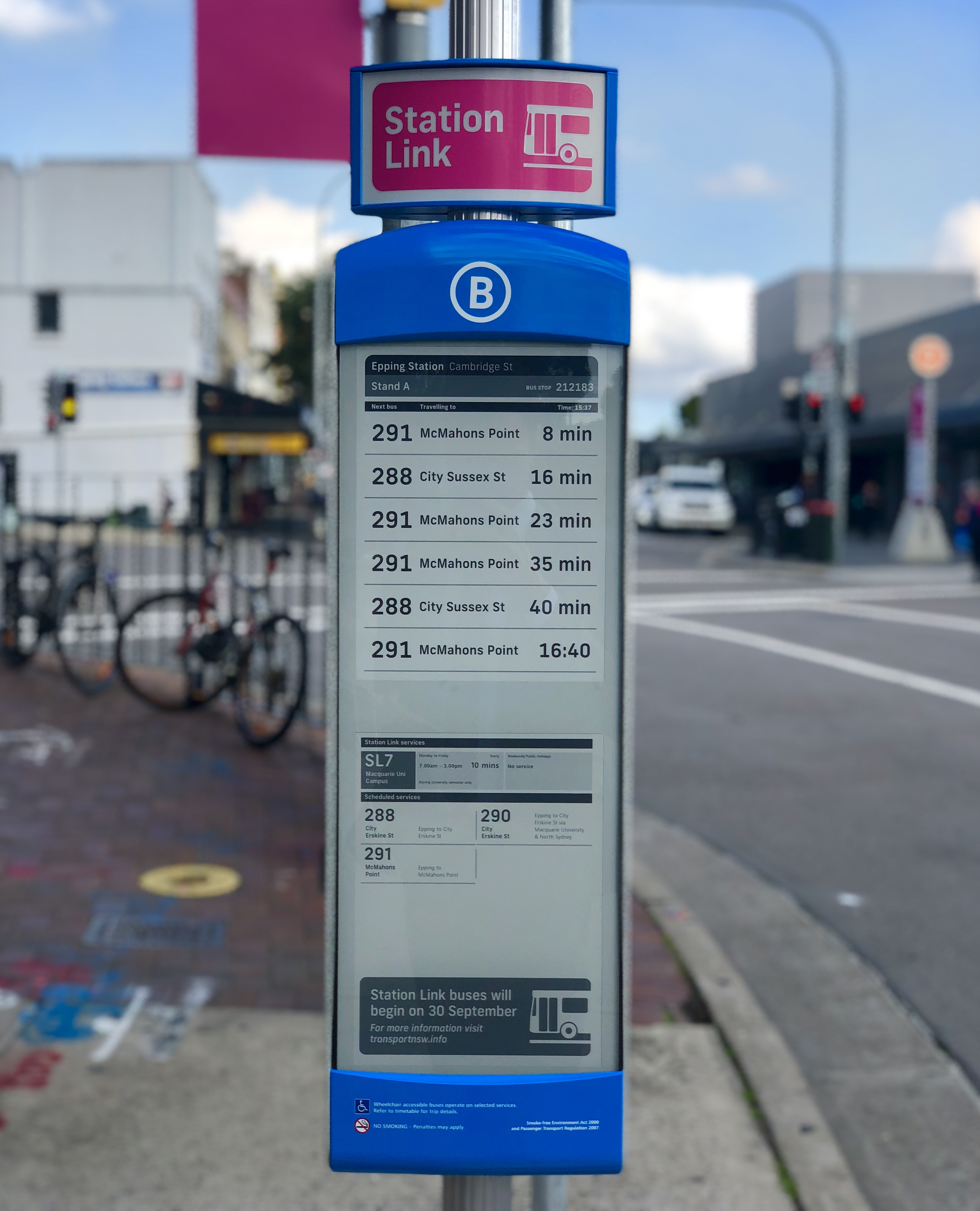 Digital wayfinding for the world
Electronic paper displays weren't designed to be the "next big thing." Instead, the display technology was designed to be an all-in-one solution when no other solutions fit the bill. Not all use cases have an at-hand power source and many companies are looking for a solution less obtrusive than an LCD screen or LED display.
After a decade of research, Visionect has redefined the electronic paper experience into a sleek and classy solution that also happens to be the most economical option on the market.
With an unparalleled robust and low-energy design, Visionect displays have become a favorite for a variety of use cases around the world.
Contact our sales team for more information about our indoor digital signages.