Revolutionize your e-Paper digital signage management
Introducing the Place & Play CMS, a cutting-edge content management solution tailored for e-Paper devices. Developed on top of the Visionect Software Suite by Visionect and partners, this CMS seamlessly integrates with our Place & Play e-Paper displays. It's an all-in-one solution, combining integrated e-Paper device management and content control.
Embrace the new era of the e-Paper signage experience — a smart, SaaS-based approach to digital content management.
A license is needed for every device. One month of free license is included with every purchase.
Visionect Software License
Essential
Includes the Visionect Software Suite
No CMS included
Custom on-premises installations
Cloud
Includes top-tier managed hosting in addition to Visionect Software Suite
No CMS included
Managed hosting for fast onboarding experience
Signage NEW!
Includes the new Place & Play CMS with integrated device and content management
All-in-one managed solution to get up and running in minutes
Visionect Configurator for fast device configuration
Comprehensive Knowledge Base access
Managed hosting at a tier-1 provider
Automatic updates and latest features
Fast out-of-the-box onboarding experience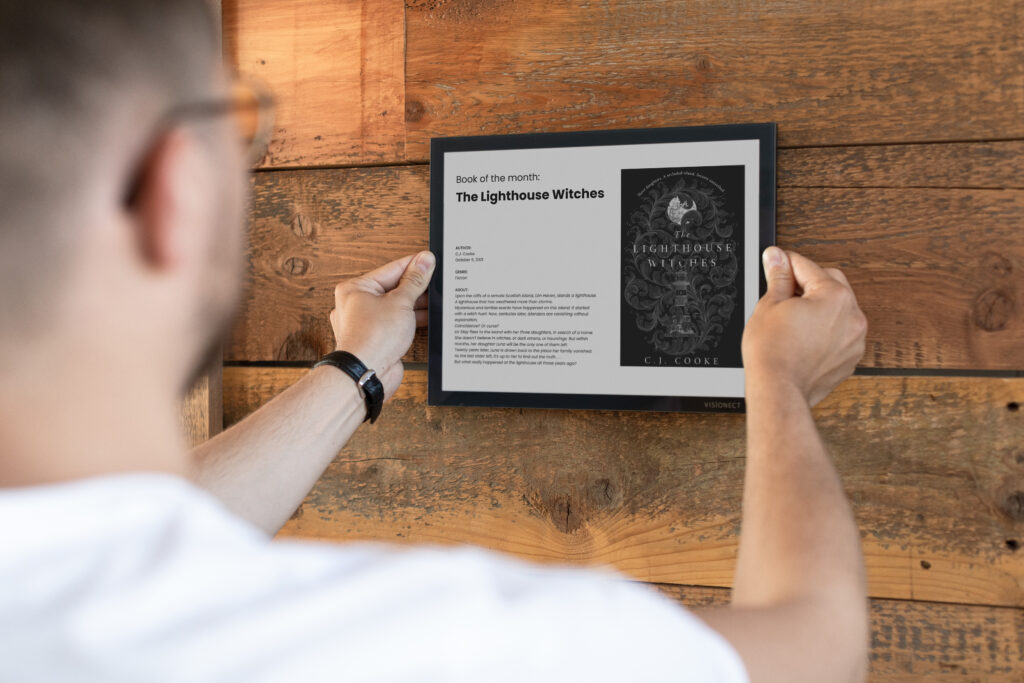 Meet the Place & Play signage family
The most elegant, eco-friendly and versatile display system in the world. Place & Play is revolutionising digital signage on a global scale.
Learn more
Frequently Asked Questions