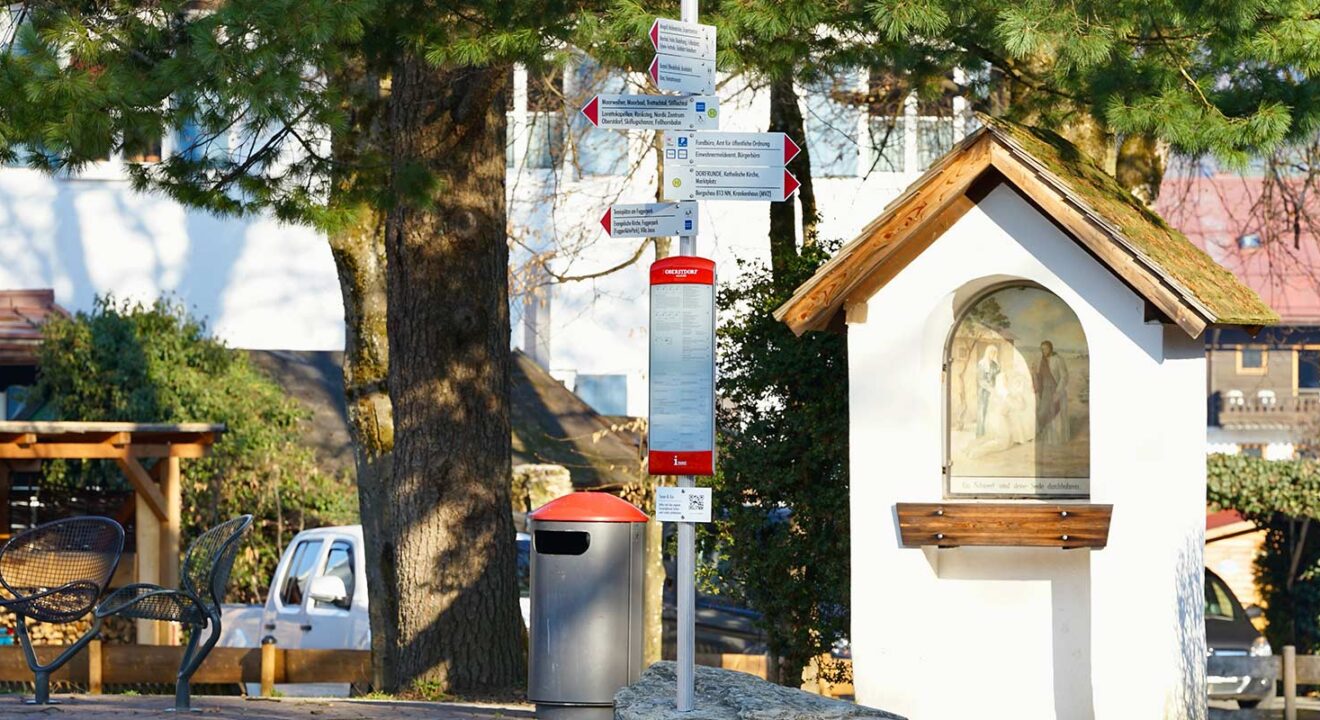 Going skiing? Or just on a hike? If in Germany, check out the ski slopes in operation, cable car timetables, the weather forecast and more, all on a handy e-paper sign with information that is always up to date.
Who says that nature and technology don't mix?
For the latest example of just how well carefully chosen tech can upgrade your enjoyment of the great outdoors, look no further than Oberstdorf, a collection of picturesque skiing and hiking villages in the most southern region of Bavaria, Germany.
Everything you need to know on one screen
Here, environmentally friendly e-paper displays powered by Visionect are now offering the latest tourist information at the busiest points in the pedestrian zone of Oberstdorf.
A mixture of modern life and age-old traditions, Oberstdorf welcomes its visitors with 130 kilometers of slopes and 75 kilometers of cross country skiing trails, as well as one of the largest winter hiking trail networks in the Alps, encompassing 140 kilometers of beautifully groomed trails. And once a year the village plays host to the Four Hills Tournament, a ski jumping event composed of four World Cup events in Oberstdorf, Garmisch-Partenkirchen, Innsbruck and Bischofshofen. 
To make the most of their stay, sports fans, skiers and outdoor enthusiasts in Oberstdorf can look to outdoor e-paper displays that make up the "Besucherleitsystem," the Visitor Guidance System, and find out, among other: 
Current calendars and events around main points of interest

The current weather forecast  

The ski slopes and ski trails in operation

The latest cable car lift timetables  

Open/closed trails and hike paths

in Oberstdorf 

Daily opening hours of key tourism service providers

O

n demand pedestrian waymarkers for special events

General city information
And the best part? The information provided is always up to date, refreshed two to three times a day over the 4G cellular network.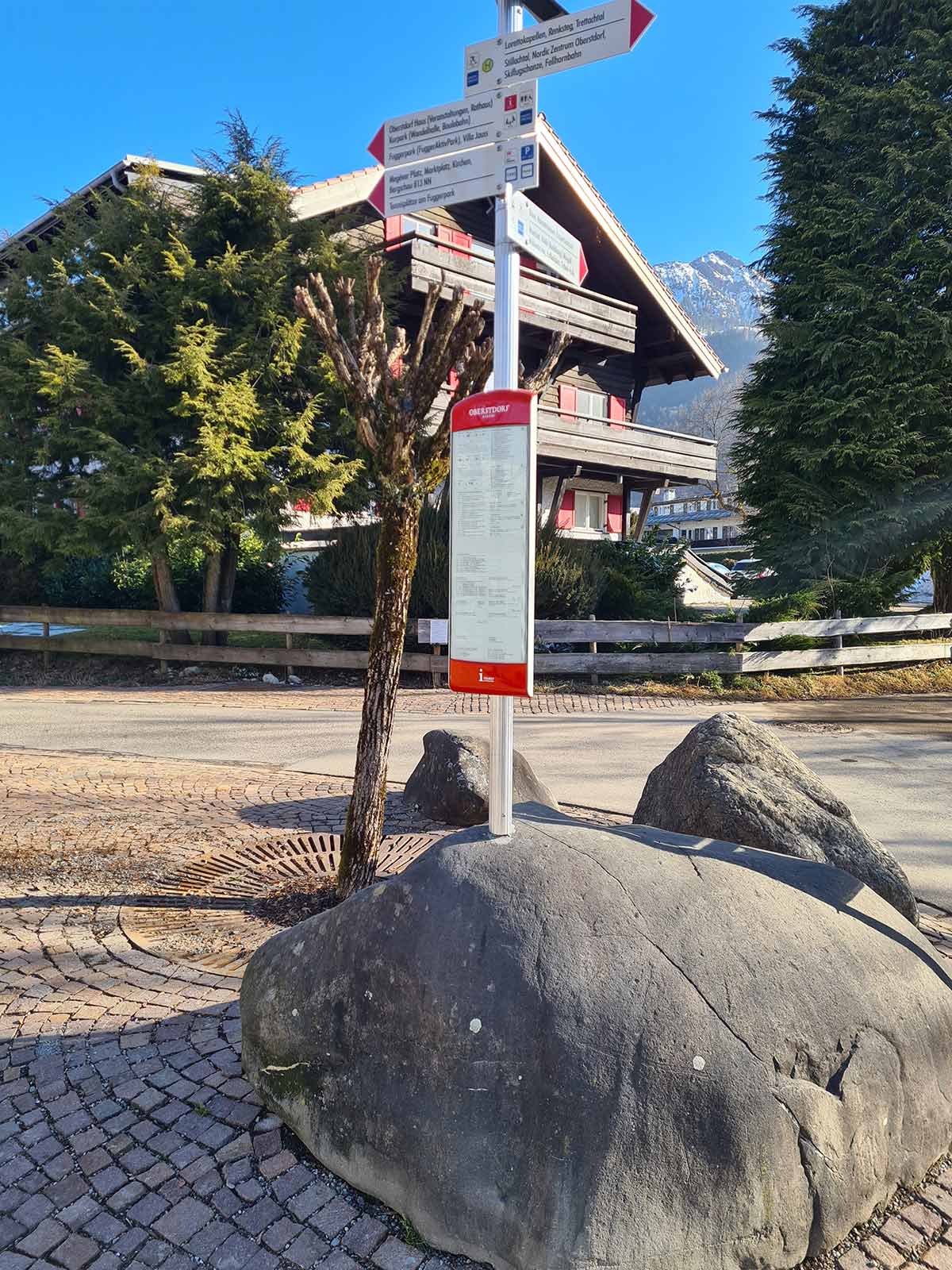 Source: Visionect
Ease of installation and perfect flexibility
And why did Oberstdorf choose to go with Visionect & Mercury Innovation electronic paper and not an LCD or LED screen?
Because the technology is something unique, say our clients at Tourismus Oberstdorf, the tourism information body that rolled out the signs in the Bavarian hamlets. And because, they add, the signs can be powered by solar panels only (after all, Visonect e-paper boasts ultra low power consumption, using energy only when updating the screen), making them environmentally friendly and completely independent from access to electricity. Which, naturally, makes them easy and cost-efficient to install. 
Another crucial and perhaps the most important factor in the selection, adds Tourismus Oberstdorf, is the fact that Visionect offers not just the e-paper screen tech, but rather a comprehensive system solution that is extremely flexible. 
As such, the platform proved fully compatible with the content management system Oberstdorf already used in its municipal offices, the local web-based Tramino CMS. Combining the existing software and the new electronic paper displays proved to be merely a matter of a few clicks and the Visitor Guidance System was good to go, happily explains Peter Traskalik, founder and owner of Tramino.
And the cold Oberstdorf winters?
No worries there!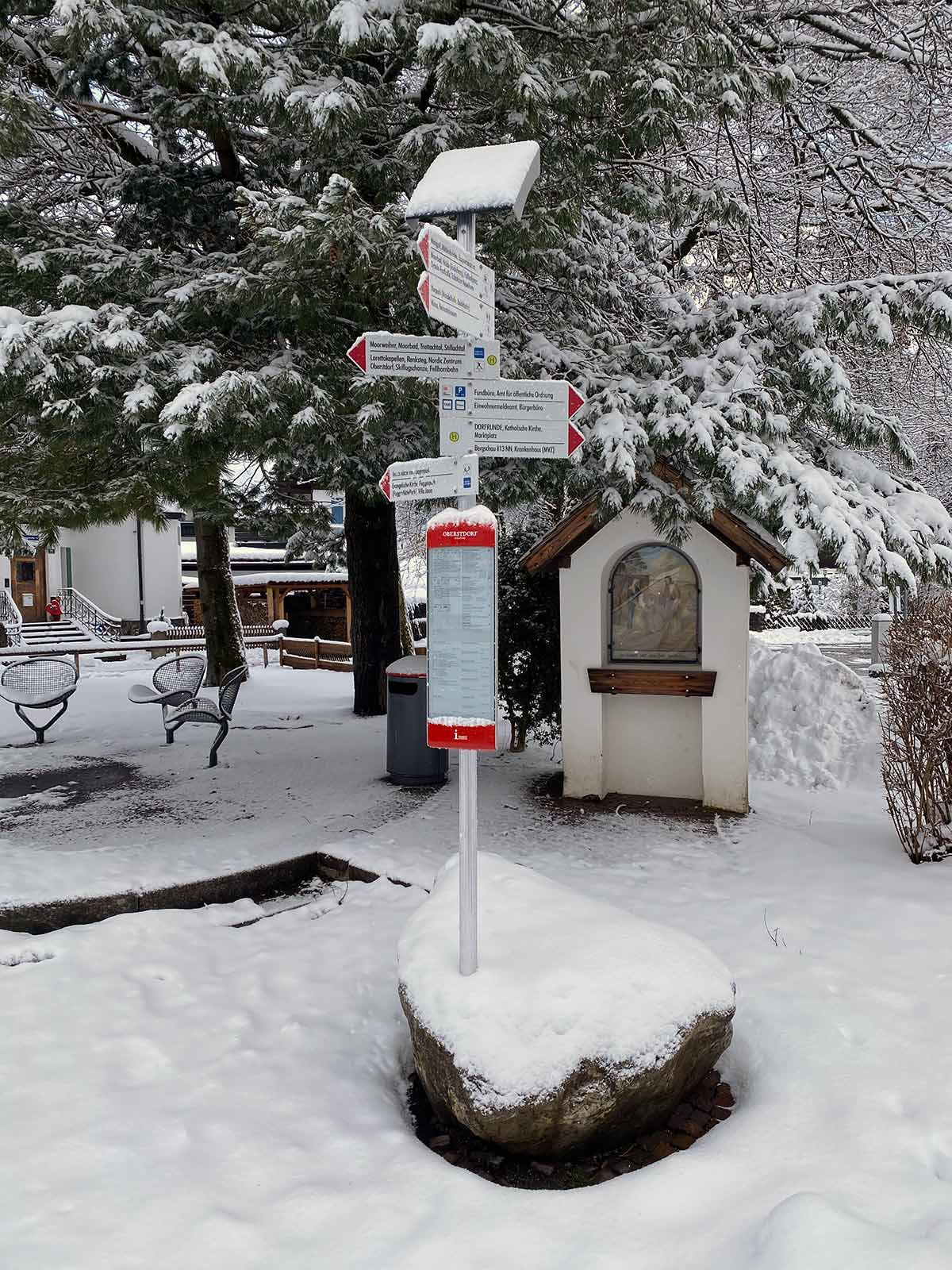 Source: Visionect

While it is true that in the world of digital signage, e-paper is quite unique and therefore requires a unique approach when deploying for outdoor use, experience will prevail even over the hard winter elements in Bavaria. 
Visionect-power technology has had years successfully withstanding the challenges of being deployed in the field, surviving cold, heat and humidity across the globe, with Oberstdorf joining a number of international cities that are becoming smarter with Visionect-powered signs. Just in time for the next exciting ski jumping event!