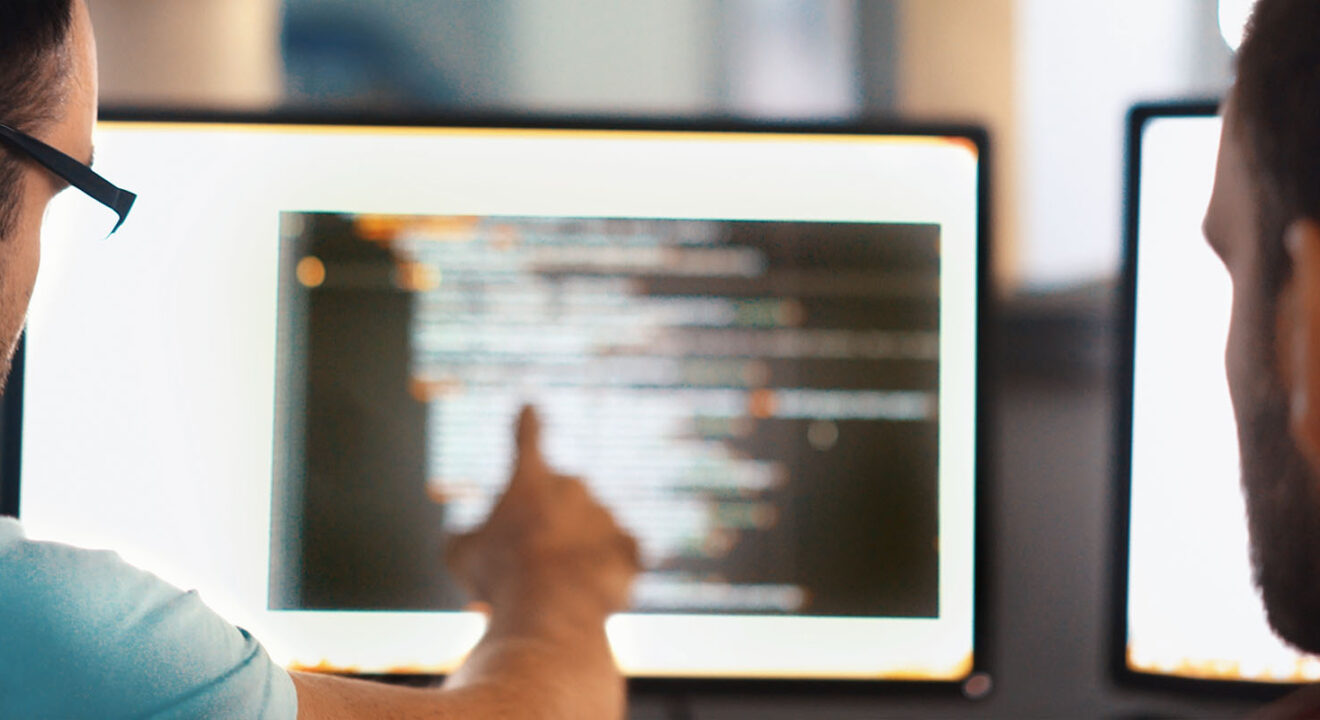 From inception to roll-out, our tech support team is there to ensure the success of our partners. We'll help you discover our e-paper technology, integrate it with your own, roll out the solution and support the end users that interact with it. Always with satisfaction guaranteed. 
Picture a swan, gliding along the water. Easy, elegant and effortless, right? But beneath the water's surface there is a lot of work that goes into propelling the graceful motion we see and admire. 
A convenient metaphor that applies very well to Visionect. For if the swan's movement is Visionect technology, the swan's feet must be what makes it possible – our technical support, ensuring the reliability and perfect operation of all Visionect electronic paper products.
Ensuring your success
As anyone that has ever spent hours and hours on the phone with their bank or internet provider knows, tech support is very much the public face of any company. A lifeline when things don't go according to plan, how an enterprise responds to customer needs speaks volumes. Especially in the digital signage sector, where smooth operations are a must. 
At Visionect, we understand that communication with tech support is one the most important factors in customer retention and quality assurance. For us, when it comes to building thriving partnerships, excellent technical support is key. This is because our approach to the market is one of partnering with value-added resellers who promote and sell our technology as part of their end-user solutions; the main mission of our tech support, therefore, is to ensure your success.
And that is a promise. The main key performance indicator (KPI) of Visionect's tech support team is to maintain a customer satisfaction score (CSAT) that is above 90%. A pretty high goal to achieve and one we have consistently hit year after year, quarter after quarter, helping you achieve your digital signage goals.
From educators and evaluators…
Visionect's technical support plays an important role throughout the customer journey. Our goal is to help you get started and then to "support the supporter", providing a seamless customer experience. 
So what exactly does that entail?
Before a partnership even happens, our tech support will take on the role of educators. The team will act as a liaison between the future partner and Visionect sales, providing the team with relevant technical information about your product or service that will result in an offer that is tailored to your needs. At the same time, our support agents will step in to educate the client about the unique features of our technology (ultra low power consumption! Paperlike readability!). 
We know that having skilled tech personnel that can talk with the tech-savvy employees of a potential partner will ensure the best possible transfer of information and help create a win-win scenario. Even more: with extensive know-how of the complex technology business and assisting potential partners from the very start, our tech support experts are also best suited to take on the role of evaluators. They understand how well the technologies on both sides fit together and will be the first to let you know if they make sense. In other words: if it is smart to continue investing in the partnership. 
Finally, in this stage of the potential partnership, our support team will also take on the mantle of information gatherers. Working closely with many different clients, experts from the Visionect support team are continuously gaining insight into current and future market trends. Cooperating with internal development teams, this information can be extremely valuable to the development process, saving you many hours and quite a few funds. "Our goal is to guide our greatest assets on the journey to success." states our head of technical support András Gruber.
…to troubleshooters and collaborators
Next comes the role central to every tech support: troubleshooters. This is especially true in technology intensive industries such as ours where it can take some time for products to become fully functional and operate flawlessly. 
An individual team within Visionect's structure, our customer support is organised in two shifts in order to successfully support the full scope of our business across the world. You'll be assisted by first level support agents, who handle simpler tickets, and our second level agents, who demonstrate a deep understanding of networking and IT equipment, software engineering and IT server infrastructure. We'll help you with product setup, support your production team and the marketing and sales teams, dot the i of quality assurance processes, draft technical documentation for external partners, provide lifetime tech support and empower you to provide your own technical support to end users. 
As the relationship between Visionect and our partner strengthens, tech support will act as collaborators, building strong relationships between our two teams – and in turn helping you build strong relationships with your users. And that, as much as technology, is the cornerstone of any successful rollout.