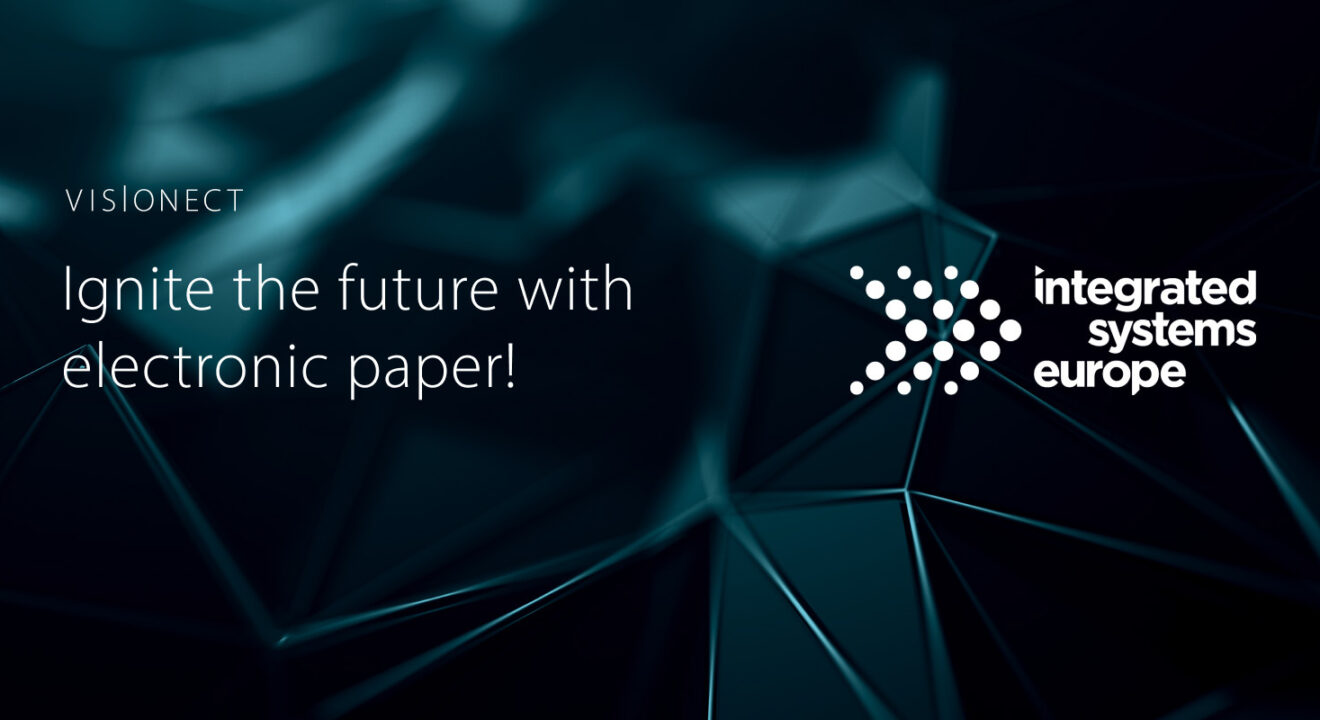 Rise Up. Reimagine. Ignite the Future. Never has an event headline been more appropriate. Join us at Integrated Systems Europe 2022, the world's leading AV and systems integration exhibition, and discover how electronic paper technology is changing the world of digital signs. 
Rise up
If the world's going to be filled with screens, those screens are going to be e-paper, wrote Wired in an article on electronic paper some 5 years ago; get ready for the world to be covered in electronic ink, they prophesied. And in 2022, these bold words describe a very present reality: not only e-paper devices and applications for an efficient workplace, but also real-time tourist information, passenger information on digital bus stops, non-obtrusive visitor information and much, much more. 
In short, every building block of green and sustainable smart city infrastructure you can possibly think of.   
Reimagine 
A perfect fit then, for Integrated Systems Europe 2022, which will showcase the world's leading technology innovators and solutions providers that are ushering in a new era of digital. 
"Visionect has always been at the very forefront of what electronic paper technology, or indeed technology can do," explains Rok Zalar, Visionect founder and CEO. "Supported by cutting edge development and decades of industry know-how, we're helping reimagine what a bus stop should be, or an information board, tourist notice board, and even a meeting room sign. All to create greener, safer and better spaces for all."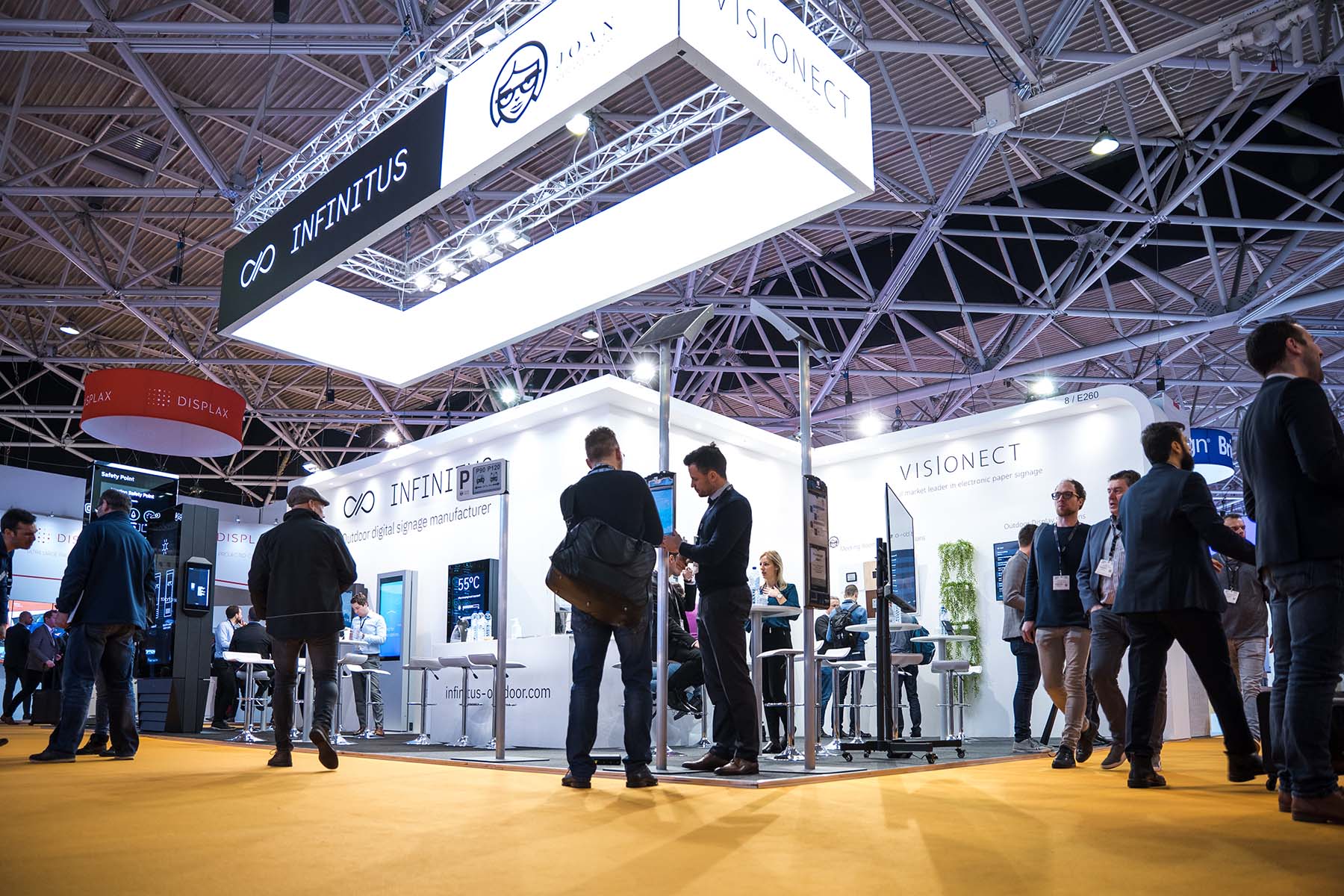 Visionect at ISE 2020
Ignite the future!
So why wait? Visit us in Barcelona, May 10-13, at Booth 6 H 500! Register for free with the code WYKEJCRR and find out what all the fuss is about.
At ISE 2022, you'll see end-to-end electronic paper signs that are unlike anything else. Visionect-powered display solutions offer the crisp readability of ink on paper, but are capable of so much more. They are perfected to provide exactly the right information at the right place, all in real-time and regardless of power grid availability. Powered by solar, the digital signs use 99% less power than an LCD and have been created to withstand the harshest of weather conditions and the brightest of sunlight, all while lowering the total cost of ownership. All, naturally, developed in line with our agenda of user friendliness, extreme power efficiency, and the capability to integrate with already existing content management systems. 
And if that's not enough, stop by our booth 2 J 600 and see the outdoor technology's indoor counterpart – Joan, a combination of ultra-sustainable e-paper displays with five user-friendly solutions for efficient and pleasant end-to-end workplace management.
See you in Barcelona and get ready to ignite the future!