Visionect recognized as one of the top 10 intelligent transport solution providers
Visionect, 3 Oct 2019
The Technology Headlines magazine, a knowledge platform that brings together technology decision-makers to speak on the evolution of industry trends, has named Visionect as one of the top 10 companies empowering the U.S. transportation industry with digital signage solutions in 2019.

The evolution of technology has brought dramatic changes to the transportation industry, changing the way it functions forever. From route mapping to location tracking and real-time updates, transportation has shifted from the infrastructure of yesterday to the use of intelligent transportation systems that make traffic better and safer for everyone, writes The Technology Headlines in its transportation issue of the magazine. 
Looking into the state of the transportation industry in 2019, the editorial team of this knowledge platform for enterprise IT industry leaders and professionals had identified the top 10 companies that have been revolutionizing transportation with modern techniques. Visionect, they write, earned its place on this prestigious list by responding to the need for effective transportation services through its digital signage solutions.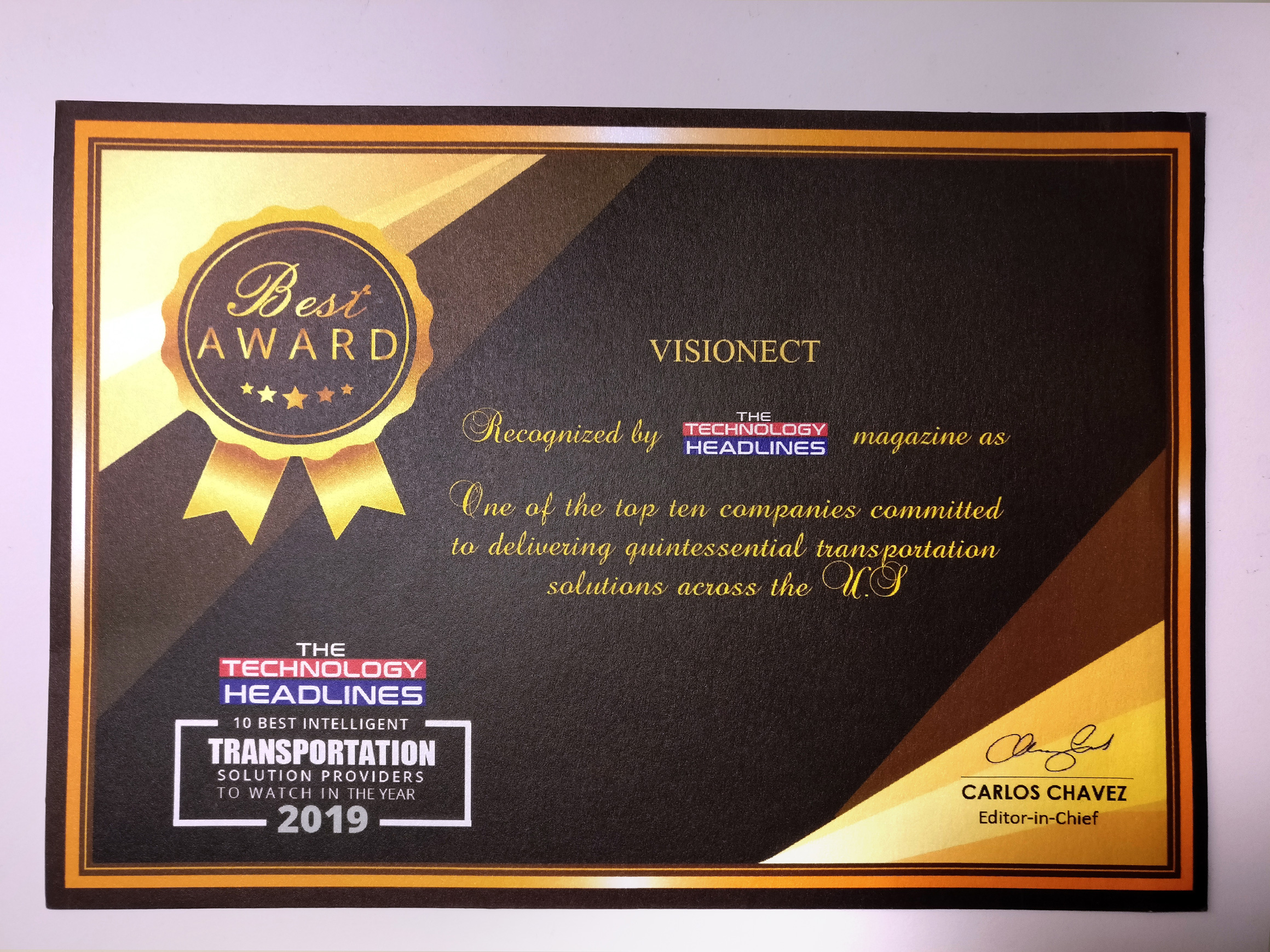 Visionect is recognized by responding to the need for effective transportation services through its digital signage solutions.
Groundbreaking services empowering people to make better decisions
Since 2007, when Visionect began its journey as a premier designer and developer of digital electronic paper displays for indoors, the company had operated with one goal in mind: to offer customers a dynamic digital sign that would ensure good content readability and generate high-energy savings. 
Expanding its services to serve the transportation industry by offering outdoor solutions that support off-grid deployment, wireless connection and extremely low power consumption, Visionect's highly scalable system now provides the building blocks and core technology for integrators to easily fulfill the requirements of a modern public transportation system. 
Visionect-powered tech is now empowering people in public spaces to make better decisions through groundbreaking services such as e-paper digital bus stops, traffic signs and information boards. In this way, explains The Technology Headlines, the company is helping its clients to deliver a better and happier digital experience by handing the transaction between the passenger and transportation provider, delivering timely travel information, route changes and special announcements – all delivered on zero failure rate electronic paper.  
And as for what comes next for Visionect? 
Explains Matej Zalar, Co-founder and Visionect U.S. CEO: "Our future plans include global expansion, the widening of our partners' network and project future spectrum, as well as establishing solar power digital stops as the new standard in the industry."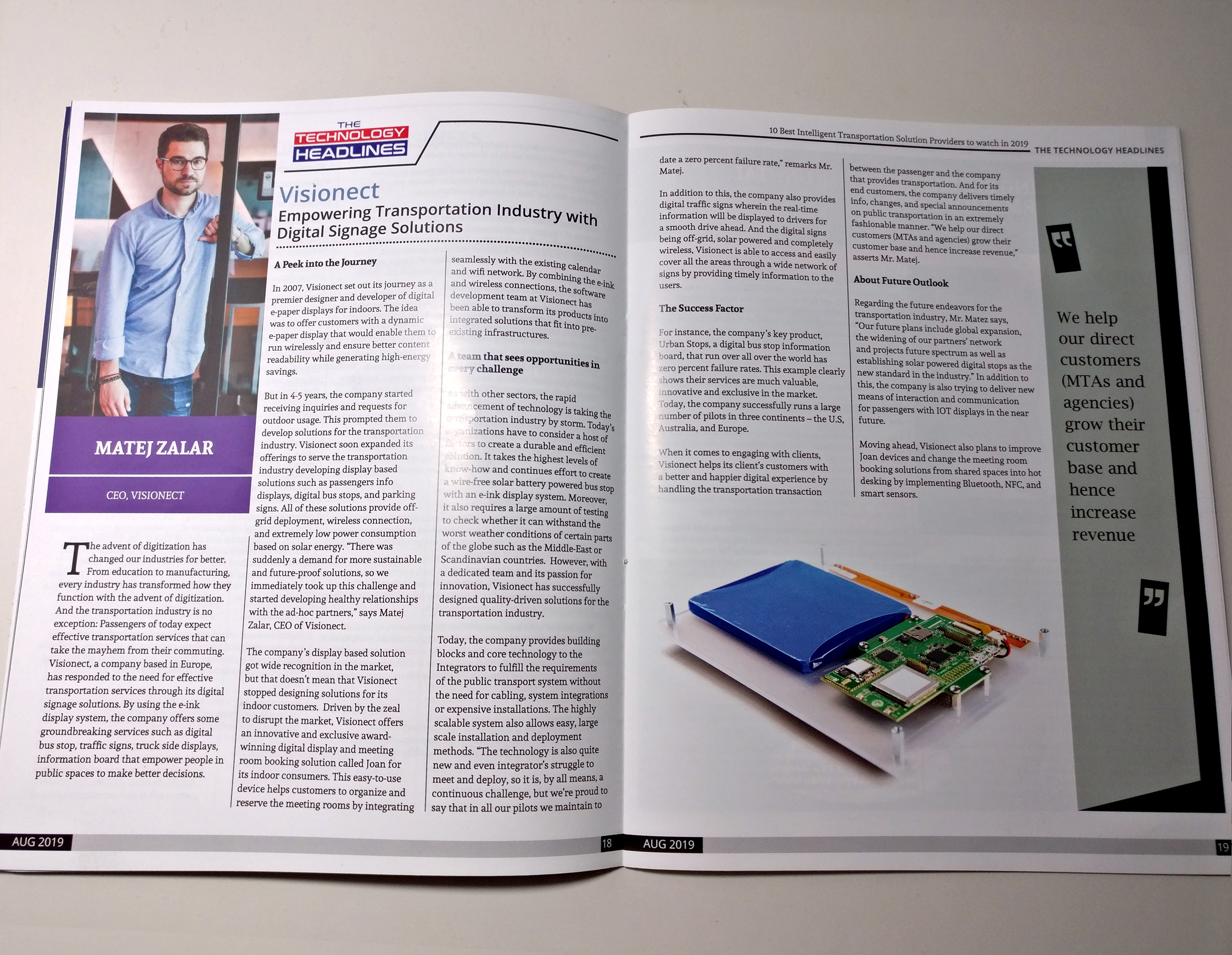 Matej Zalar explains: "Our future plans include global expansion, the widening of our partners' network and project future spectrum, as well as establishing solar power digital stops as the new standard in the industry."