The new jumbo screen is 10 inches larger than the biggest e-paper display currently in production. With a resolution higher than a standard high definition television, the 42-inch display introduces a host of intriguing new signage applications, soon to be supported by Visionect technology.
Electronic paper is getting bigger and bigger – in versatility of use and in size.
E-paper manufacturer E Ink®, one of Visionect's main technology partners, has just unveiled a 42-inch electronic paper display, the largest size e-paper screen ever developed, at CES in Las Vegas.
Following in the footsteps of the 32-inch display, the new engineering feat overcomes the technical hurdles of large-dimension electronic paper screens, measuring at an impressive 25.9 inches wide and 34.8 inches tall.
Offering a high-definition resolution of 2160 by 2880 pixels and 85 dpi, the 42-inch giant is supported by e-paper's enhanced clarity of image and its extremely energy efficient operation, making it possible to charge the screen with solar power.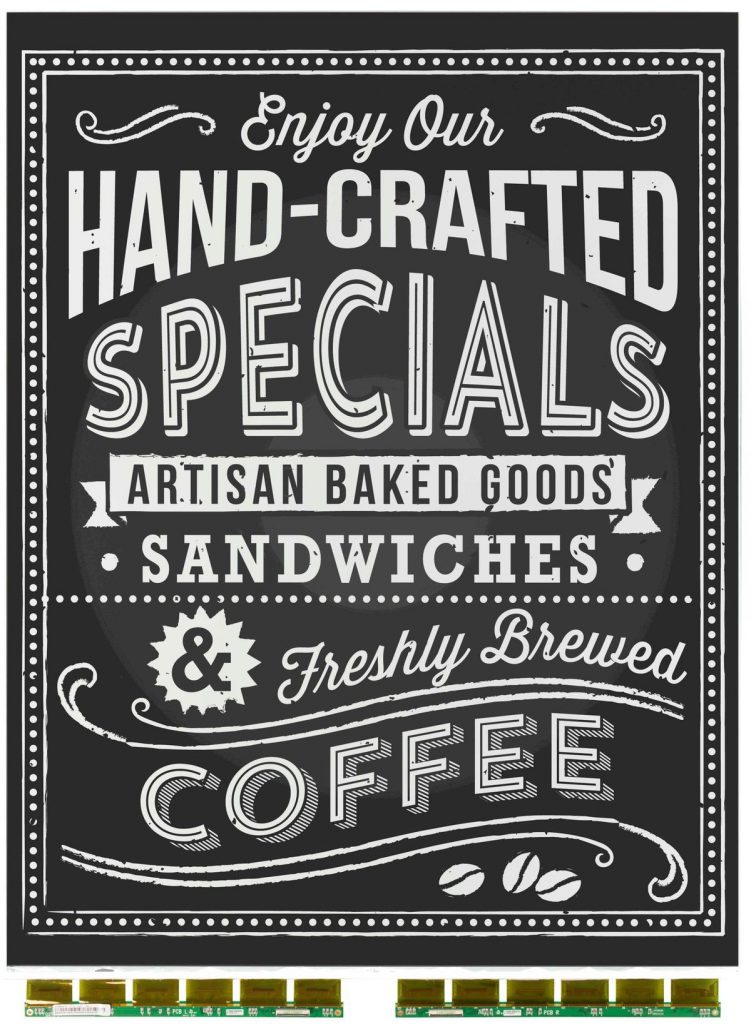 The 42-inch display is the world's largest electronic paper screen, boasting a resolution higher than a standard HDTV's and retaining the low energy consumption and paperlike readability of epaper technology.
The technology will soon be available as a standalone screen, bringing "low power signage solutions in large form factors that can truly replace static displays," explains E Ink.
The potential of the XXL display in public information, retail and transportation is indeed impressive. Last year alone saw large-scale electronic paper screens bring life to digital truckside billboards in Europe and smart bulletin boards in the US among other things.
A variety of other interesting applications is sure to follow when the 42-inch e-paper displays go into production later this year – joined by support from Visionect technology, making deployment of custom XXL e-paper signs a matter of mere days instead of years.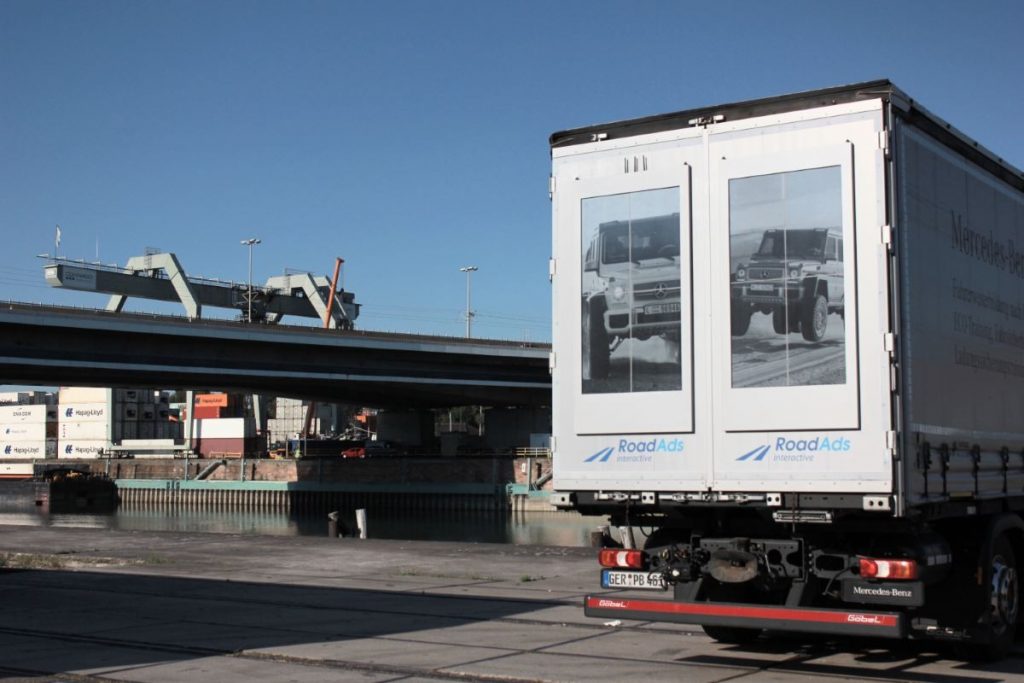 XXL electronic paper truck displays powered by Visionect are taking on European roads, providing real-time advertising and much more, from GPS-triggered information on traffic jams ahead to the distance to the next gas station.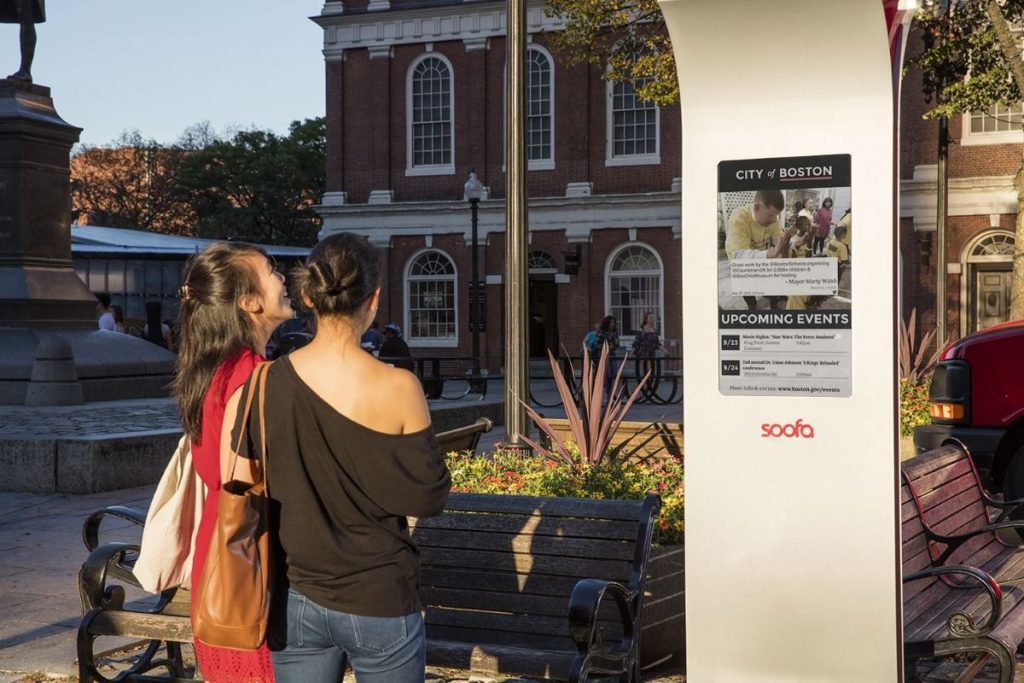 The Soofa Sign is an example of solar-powered smart urban furniture with a large-scale electronic paper screen that shares information with the local community, contributing to the city's sustainability goals. All this achieved by just four bolts.