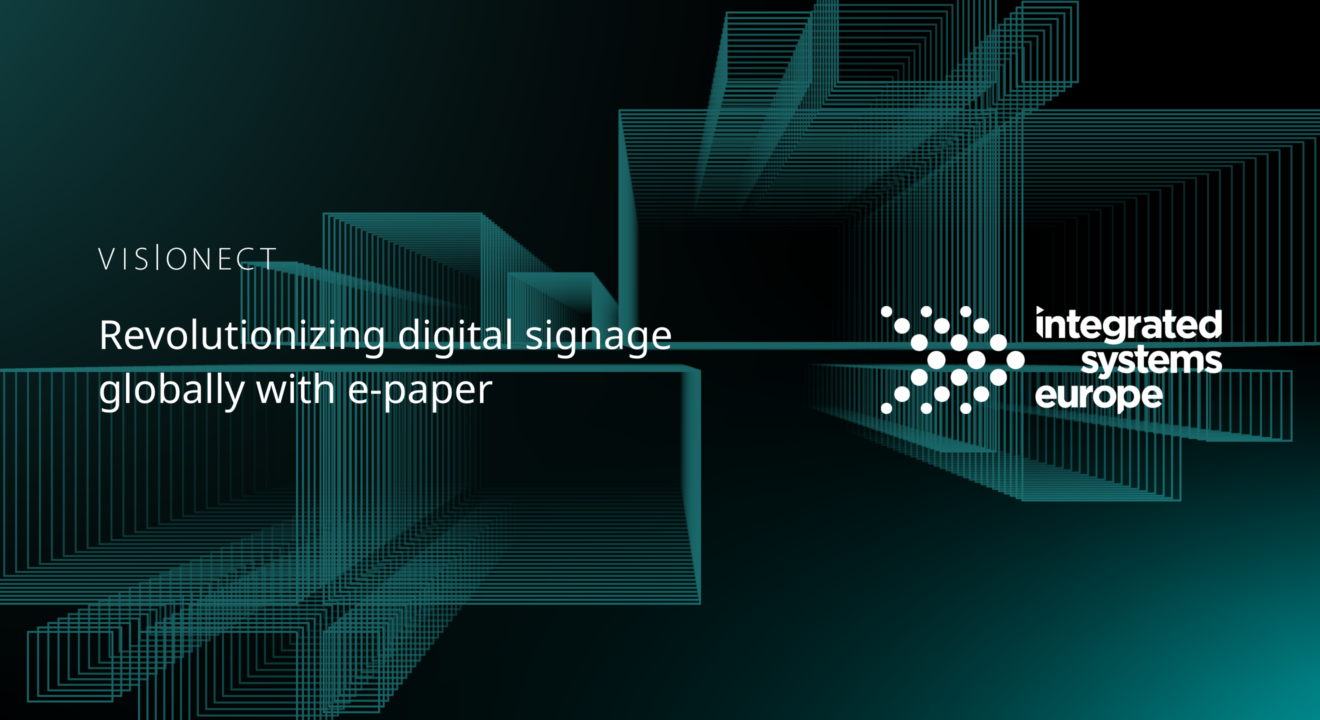 The solution that checks every box.
Bring your digital display checklist with you to Integrated Systems Europe (ISE) 2023, the world's leading AV and systems integration exhibition, and find out how Visionect can check off your boxes.
A solution like no other
Technology has come a long way. Far from the green screen monitors that were the height of advancement in the 1980s, companies now have a wealth of LCDs to choose from. Yet, do these displays fulfill all the criteria of modern spaces? Or is society moving past the blaring screens and hardwired technology?
UHD and 4K screens are perfect for certain use cases, yet fall painfully short in others. Certain spaces require a touch more subtlety… a dash of class. While blaring lights work well in sporting venues, they're out of place in libraries, museums, educational institutions, and hospitality settings, to name a few. While many surfaces support hardware cables, drilling, and overall installation, walls made of glass, concrete, and stone aren't so forgiving.
It's these use cases that require a little bit of finesse — a solution like no other.
Who would have thought that the best technology for the job would require a merging of both past and present solutions?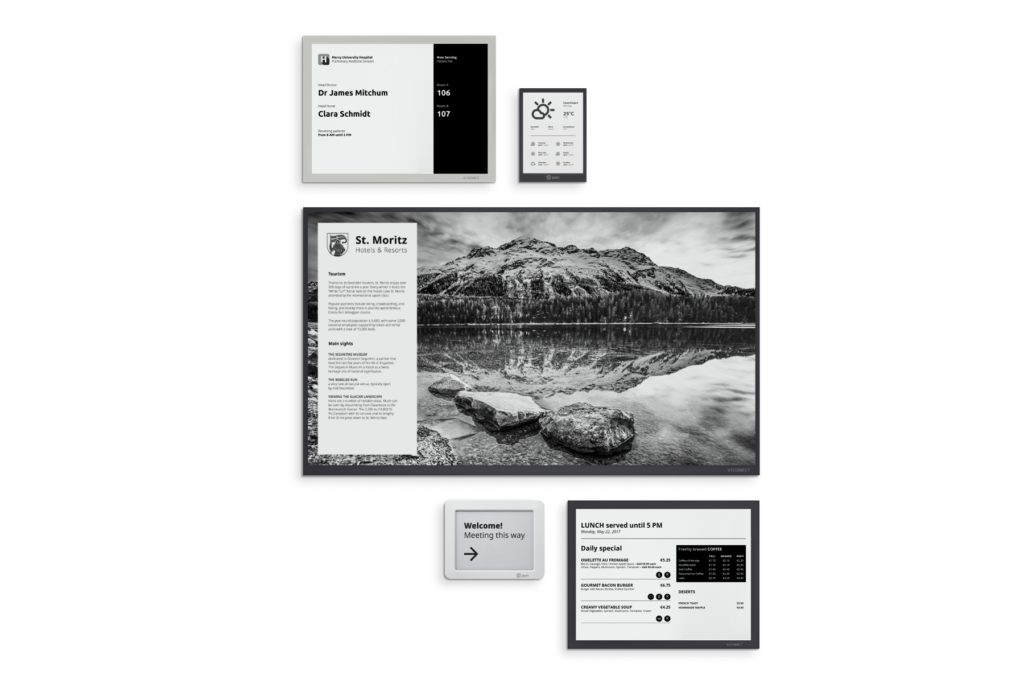 Moving forward with class
Over the years, Visionect technology has been recognized, again and again, as a leader in ingenuity and forward-thinking designs. Yet, our forward-thinking designs are successful because they have a touch of backward thinking too. We've brought the subtlety of paper to digital screens.
Still, the worth of e-paper isn't the timeless appearance — that's just a bonus. E-paper technology is unbelievably energy efficient. In fact, each Visionect display runs on 1% of the power LCDs require. This efficiency makes e-paper devices optimal for running on battery power alone for months on a single charge.
With such low power consumption, Visionect Place & Play displays are primed to be the most energy-efficient digital screens on the market. This self-reliance makes e-paper devices virtually wireless. Visionect products can be placed anywhere indoors on any surface — with no drilling or wiring required.
If "sustainability" is on your checklist, Visionect won't hold you back. Our products are designed from top-of-the-line reusable and recyclable materials, such as aluminum and glass. Our manufacturing processes take as little from the environment as possible and leave little behind.
Our vision for the future includes happy users and a healthy planet. We'd love to tell you more about it.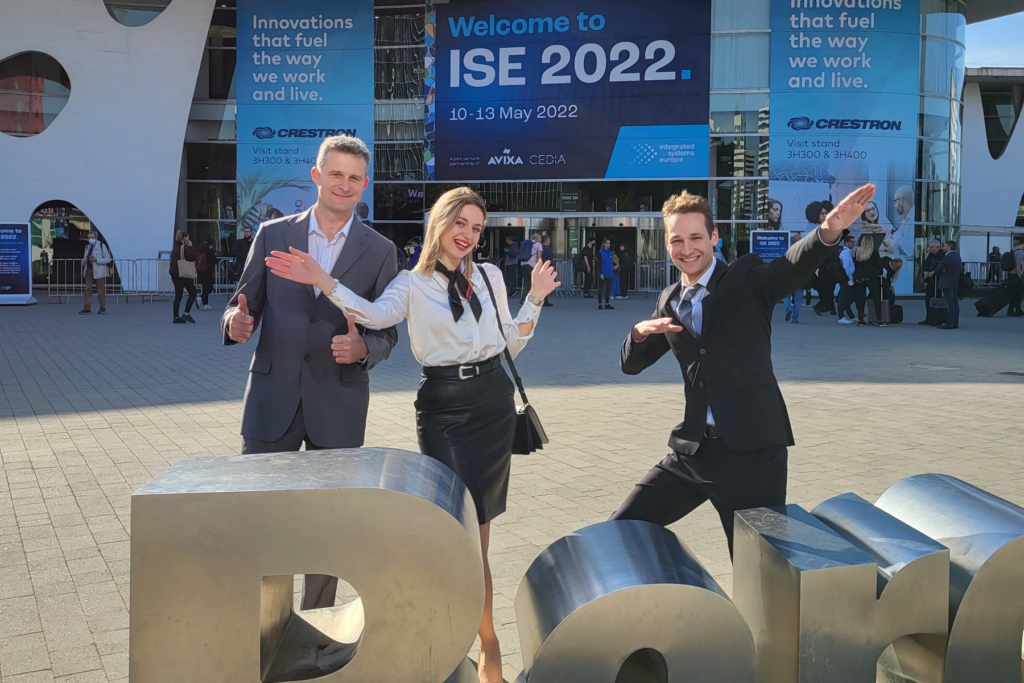 Once again, our Visionect team will be running a booth at ISE 2023! We can't wait to meet you. Let our forward-thinking minds meld with yours as we immerse ourselves in ideas, inspirations, and innovations for the future.
You can find us on the exhibition floor at booth 6G710. Our team will eagerly await your arrival! Register for free here to get the full Visionect experience, or use our invitation code: HJHVAUYF.
See you there! Sign up now.