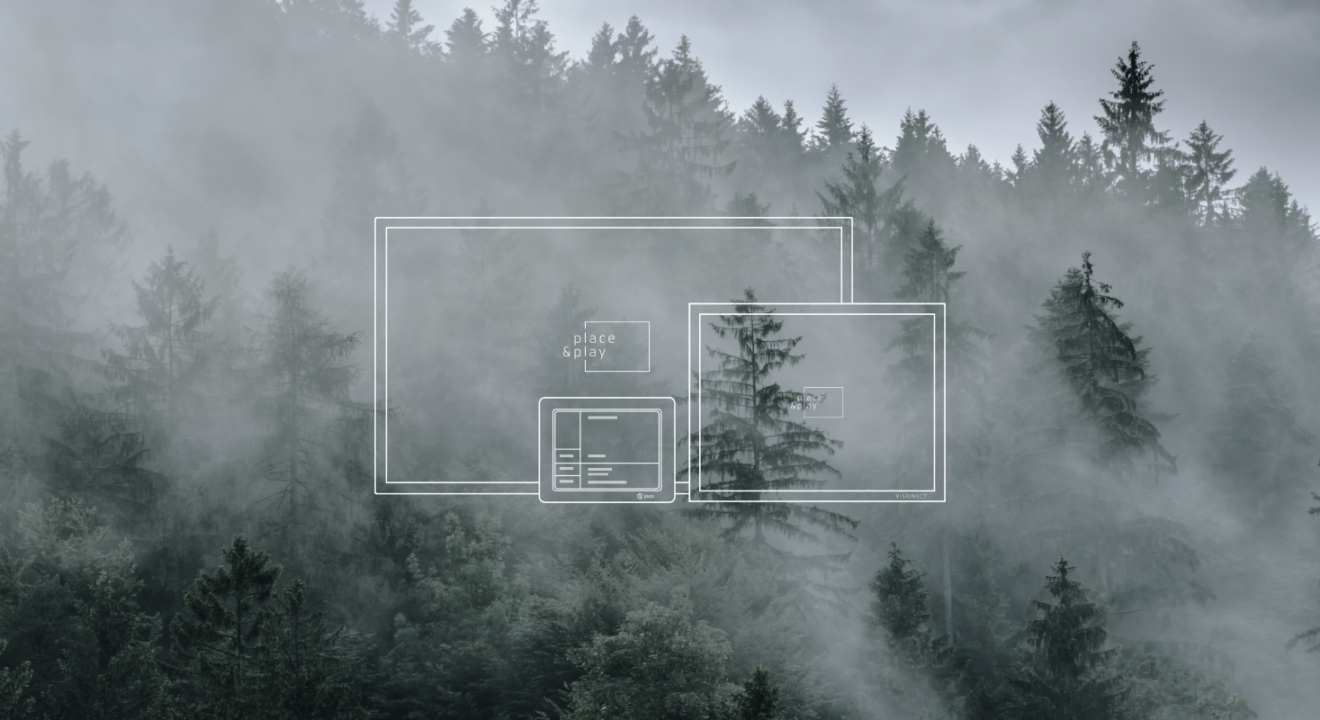 Most eco-focused companies strive for excellence and Visionect is no exception. Our products are designed to make a difference with game-changing technology and little impact on the environment.
By definition, eco-solutions aim to balance both ecological and economic considerations for all stages of the product's life cycle from manufacturing to disposal. But, does that mean companies choosing eco products have to sacrifice quality to lessen the environmental impacts of a product? Not usually, no.
Consider Tesla cars, for example. Tesla boasts that its products are the most efficient vehicles ever. Yet, despite their sustainable designs, Teslas are considered some of the most luxurious vehicles on the market with dozens of innovative features not found in other brands.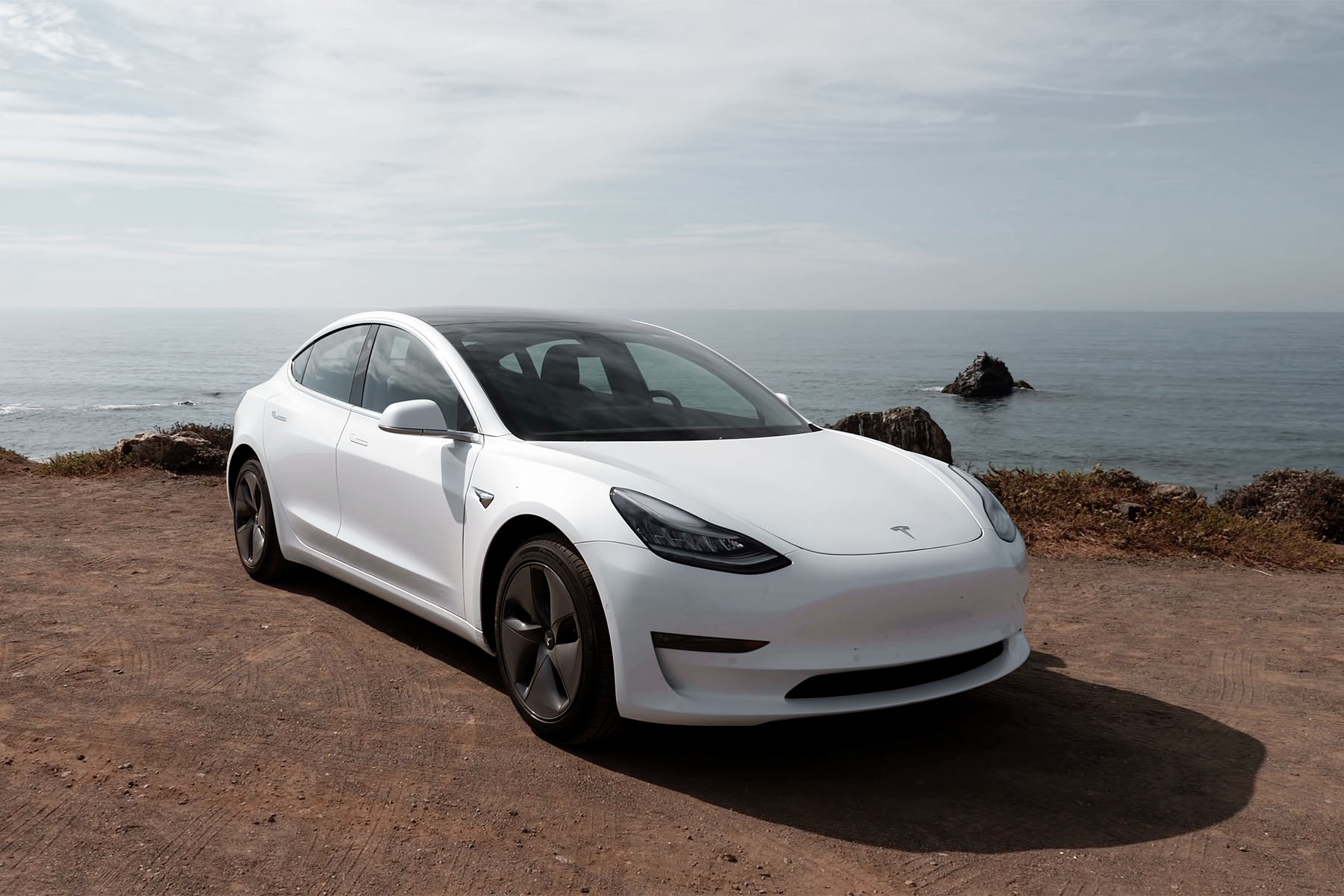 What the world needs to understand is, most eco-focused companies are innovative with cutting-edge ideas for both the environment and the user. The same goes for Visionect displays. It just so happens that our electronic paper displays are the best solutions of their kind for any scenario.
What is an eco design?
Eco designs aim to have the least environmental impact throughout a product's lifecycle. This means the designs are considered from manufacturing through to recycling.
For starters, eco designs are centered on the sustainable development of a product. The design process considers environmental aspects including how many emissions are released during the manufacturing process, whether or not renewable energy is used, how much water is wasted, and how many raw materials are involved.
Next, eco designs account for the product after manufacturing. How much energy does it use day-to-day? How many natural resources?
Lastly, eco designs take into account the end of each product's lifecycle with a focus on sustainable materials and waste management. Focusing on sustainable resources can keep a lot of products out of landfills when the product reaches its end of life.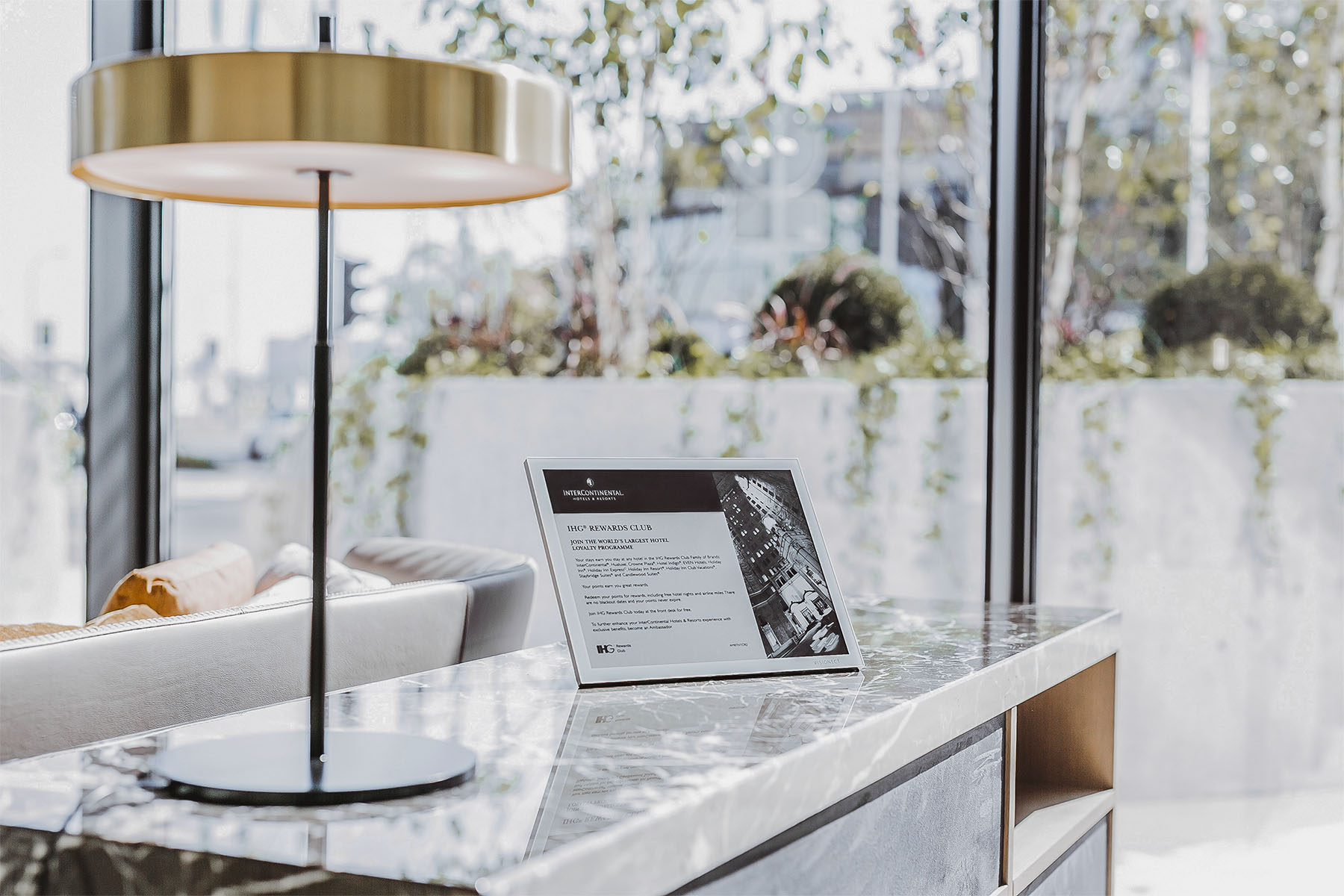 How Visionect Place & Play has it all
Now that we've looked at what eco designs entail, how do Visionect displays stack up?
From start to finish, the Visionect team has considered it all. Each product is manufactured using resource-efficient methods including little water and a conscientious carbon impact. Combining these considerations with our tree-planting initiative, our products are well on their way to having a net-zero carbon footprint. The manufacturing process of Visionect displays also uses minimal chemicals and little electricity compared to other tech practices.
By nature, Place & Play screens only use power when they're updating, making them 99% more energy efficient than comparable solutions with the lowest energy consumption on the market. If all technology used 99% less energy, our planet would be well on the road to recovery. With such low power consumption, our devices last longer with some of them withstanding up to nine years of uninterrupted use!
From product to packaging, Visionect displays are made out of quality, materials, most of which can be reused or recycled such as glass and aluminum, using very little plastic. Each product is delivered in snugly-fitting cardboard packaging with minimal waste and little excess.
Through careful product design and planning, Visionect displays are among some of the best eco designs around with a great user experience to boot.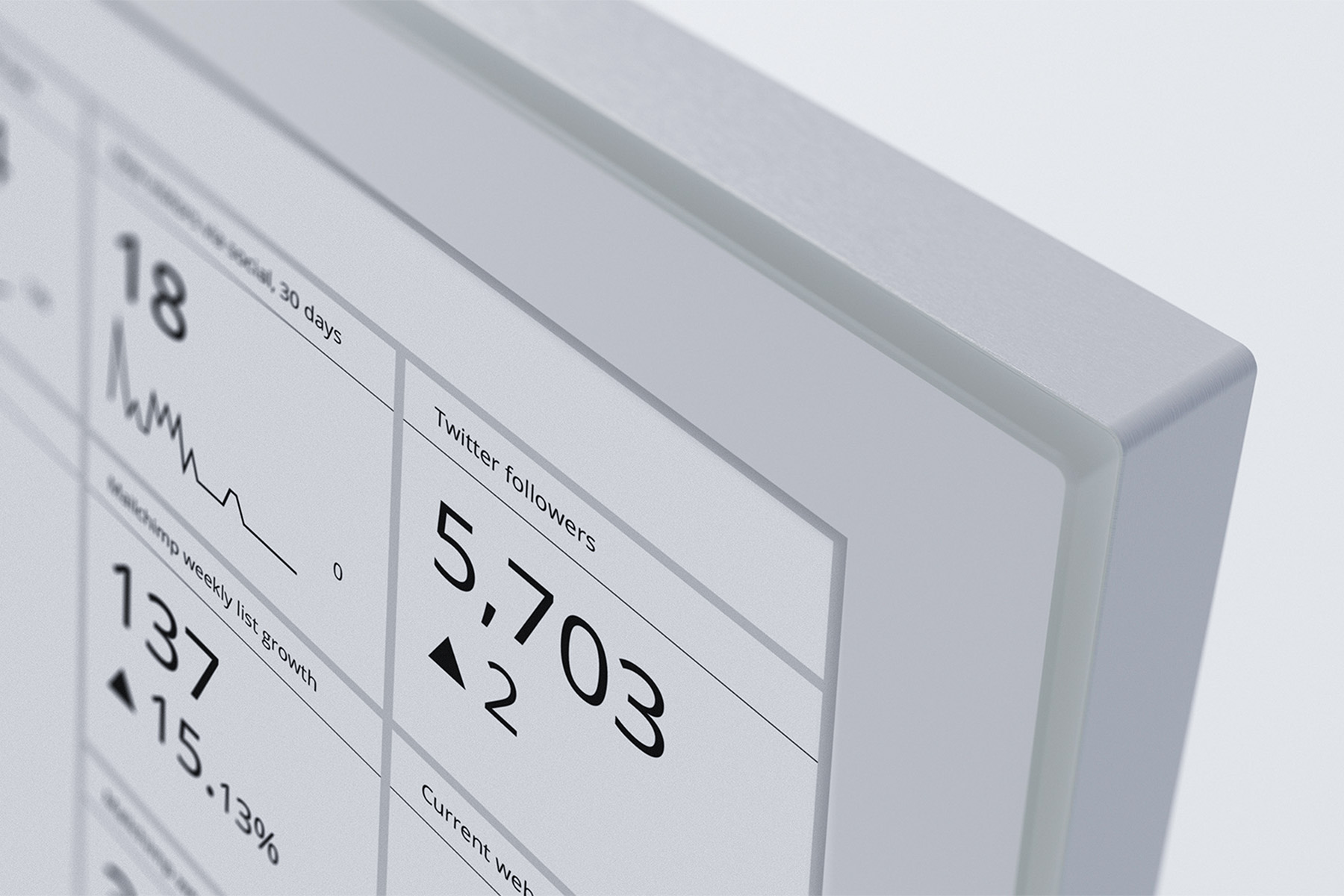 A top-of-the-line user experience
Just like with Tesla cars, Visionect displays don't sacrifice user experience for an eco-friendly design. Our products add class and clarity to any space with displays that aren't only easy to use, but a dream to set up too.
"The simple beauty of electronic paper lies in how quietly it integrates with the environment. Visionect has realized this simplicity with grace, elegance and style." — Barrett Comiskey, inventor of electronic paper
The timeless design brings back an ink-and-paper feel with a sleek, modern face. With brushed aluminum housing and quality glass, Visionect displays are designed to last.
The ultra-low power design includes a top-of-the-line rechargeable lithium battery, making Place & Play displays virtually wireless. The minimalistic design is perfect for any location and any surface from countertops to train stations
Setting up Place & Play displays is as simple as connecting the device to your computer and following the simple setup steps. The best part is, once the display is connected to WiFi, it's virtually maintenance-free, aside from charging it one to two times per year.
Visionect displays offer impeccable readability with no glare or light pollution. Also, enforced with the most durable glass pane ever created, each device is designed to withstand wear and tear of regular usage.
In 2022, world design leaders recognized Visionect displays as cutting-edge technology. Our Joan 6 Pro office solution was awarded the prestigious Red-Dot award, one of the most sought-after marks of quality for great design.
This year's accolade was one of three Red-Dot awards Visionect devices have received over the years, showing consistency in the quality of our products. Time and time again, our electronic paper displays have been recognized as the pinnacle of ingenuity and performance.
"Visionect screens gave our clients the option to go sustainable, or go digital with little effort while impressing their visitors with an eye-catching, high-quality design." — Dennis Groeneveld, CEO of Future Forward.
Get in touch with our team to learn more about how Visionect Place & Play can fit into your space.