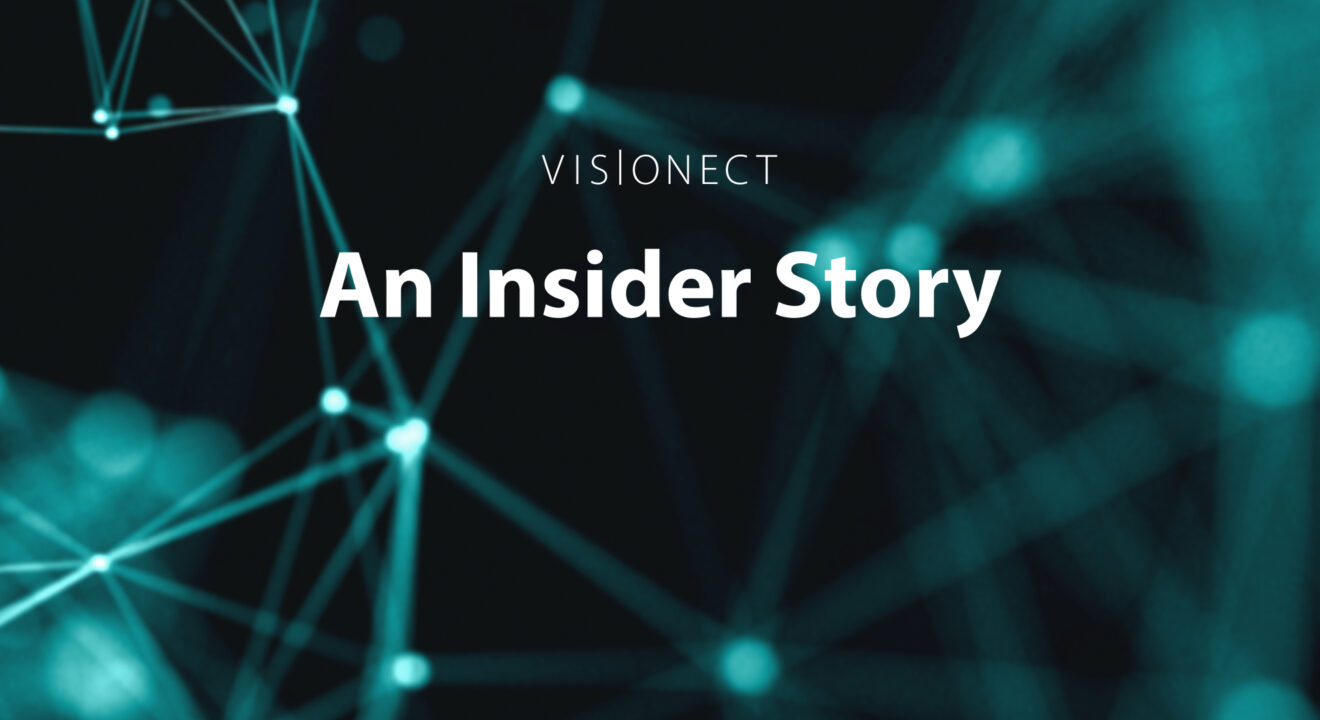 We've recently been hard at work getting to know our customers and the way they use our solutions. And, well, we love it!
Each of them uses their Visionect displays a bit differently, whether they have different content on the screen or have placed the display in a unique location. This got us around to thinking — maybe people would like to know a little more about us too.
So, instead of a customer story, here's an insider chronicle about one of our most go-getter teammates who has been in the thick of the excitement for years: Miroslav Vučković, head of Digital Signage at Visionect.
Joining the Visionect team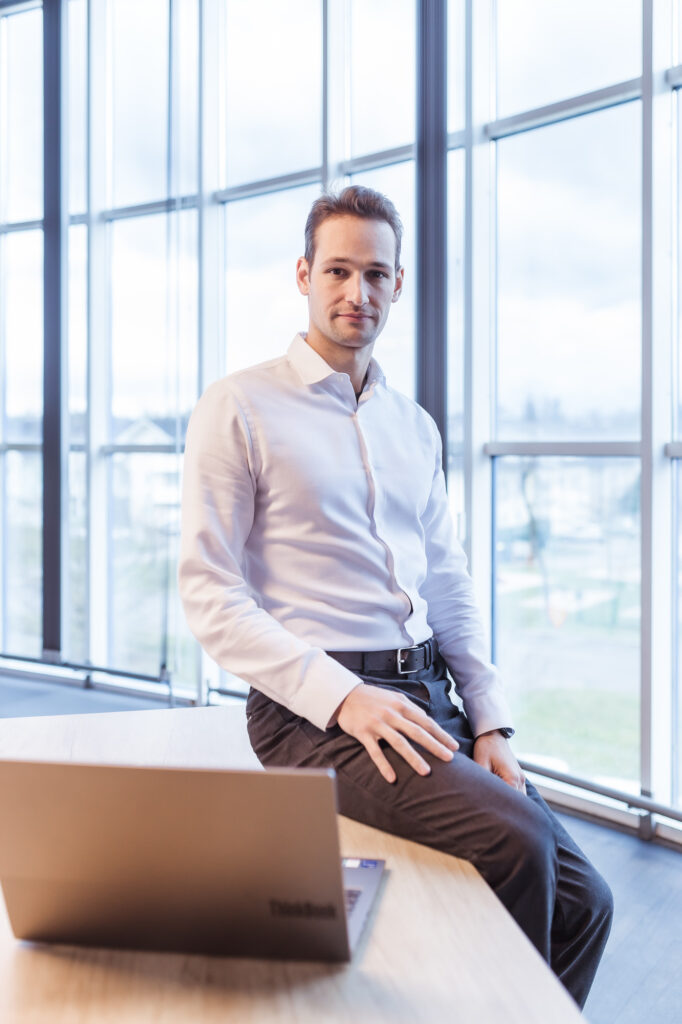 Miroslav started with Visionect as an account manager with a background in sales and international business. His career grew with the company and he now leads the Digital Signage department.
At first, he was excited about the international possibilities Visionect offered: he would have opportunities to work globally on different projects on multiple continents. While his passion for Visionect was ignited by the promise of traveling, he soon fell in love with much more.
The company has a diverse work environment with multiple cultures, languages, and people from all around the world:
Discovering the true power of e-paper displays
Since Miroslav joined the passionate team full of great minds and forward thinkers, the company has only grown.
In the early days, the e-paper devices were sold as basic development kits that only tech-savvy customers could configure and integrate into final products. Since then, Visionect has really transitioned from its platform approach to full solutions with accompanying software.
We're in a world where technology needs to be new, advancing, sustainable… and innovative. These key aspects are exactly what have drawn Visionect customers toward e-paper technology:
"Back then you couldn't really play with the e-paper technology — you couldn't put custom content on it. Visionect had this capacity and extremely low-power technology on top of it."
Visionect has always focused on developing "supreme technology" that delivers the most innovative solutions on the market. E-paper offers great flexibility and versatility, making it perfect for use cases where paper is too plain and LCDs are too complex.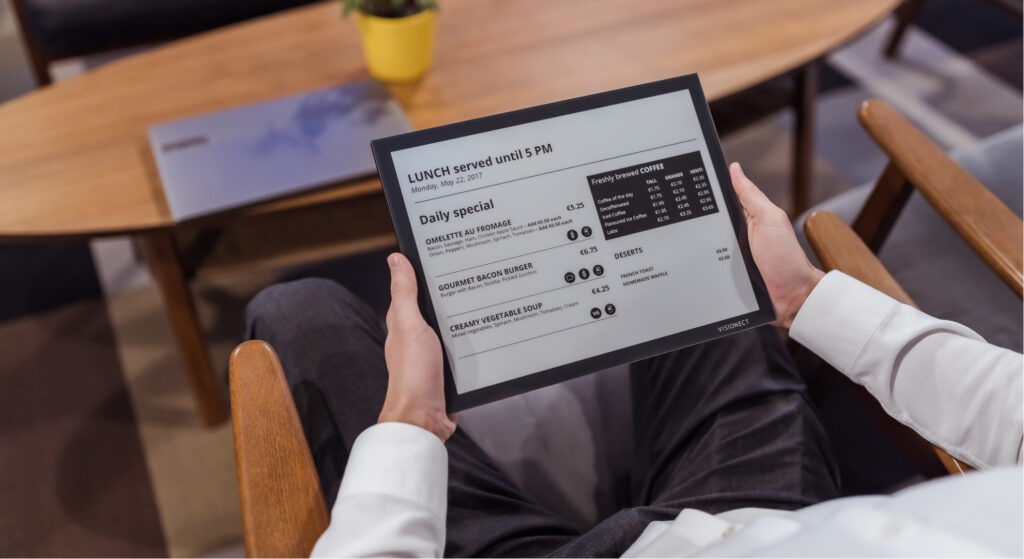 How Visionect grew and scaled
Back in 2017, Visionect launched Place & Play displays and the Joan brand of wireless room booking displays. First, the Visionect team released the 13" Place & Play display as a basic, fit-every-scenario product. Next came the 32" display, which was greeted with excitement from Visionect enthusiasts: the product was elegant for any environment, made of state-of-the-art materials, and could be used for any purpose. As a sales specialist, Miroslav was thrilled about the new additions to the Visionect product portfolio.
Before long, the company expanded from an international scale to be a global power: Visionect's products and services have now reached over 90 countries. We even opened new offices in the USA. Now that hundreds of happy customers have discovered the flexibility and ease of use of e-paper, our displays are favored solutions in high-profile industries including
Hotels and resorts
Educational institutions
Retail shops
Museums and libraries
Manufacturing industries
Airports
Public transportation facilities
While Visionect displays are no longer sold as developer kits, they're still highly customizable regarding software and content. Some of our partners are even exploring the integration of non-fungible tokens (NFTs) and artificial intelligence (AI) into their Visionect e-paper products.
Unbelievable technology drives innovative use cases
Over the past six years, Miroslav has seen a dramatic change in the awareness of e-paper technology. Most people understand it at a glance and therefore believe him when he tells them
E-paper displays are wireless, requiring no drilling or installation costs.
These low-energy devices are the most sustainable options on the market, running on 1% of the power LCDs or LEDs use.
This low power consumption lessens the wear on the devices, making e-paper displays some of the longest-lived technology on the market, offering a strong ROI and a low TCO.
Visionect software solutions offer versatile content management for each display to be customized for individual use cases.
The paper-like screen has incredible readability without glare from light sources.
To see examples of the more interesting use cases he has seen over the years, check out our blog on Unique use cases for Visionect e-paper displays. Of course, the article covers only a handful of uses — the sky is the limit.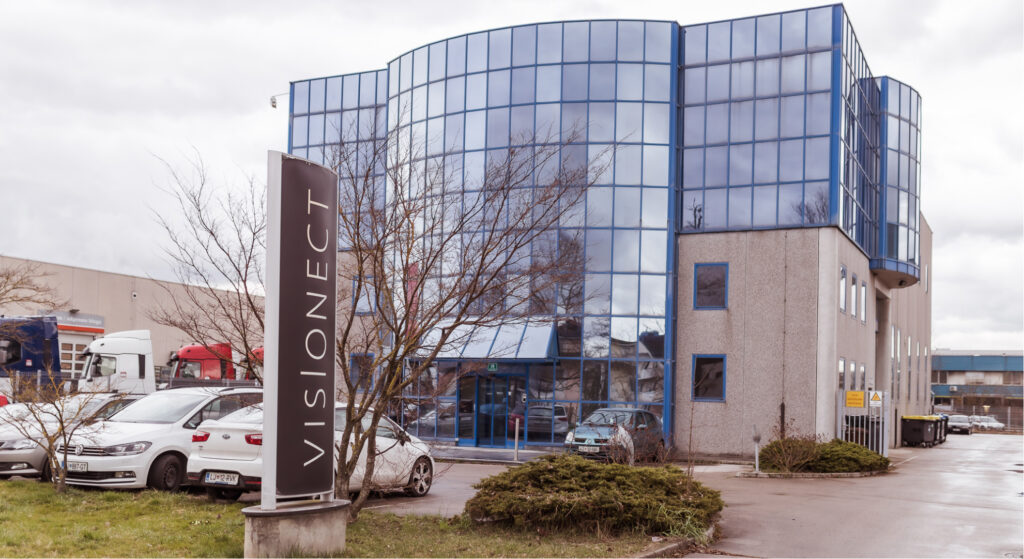 Become a part of Visionect's success stories
Miroslav has found his match, "working for Visionect makes getting out of bed easy. I wake up excited to tackle the challenges ahead, confident that I'll enjoy solving them."
He loves the company culture and the collaborative work environment. Visionect hosts regular internal breakfasts and barbecues, and even arranges international team-building activities. They visited Spain last year and are headed to Croatia this year for a team-building retreat and to do offsite work. The team is comprised of dreamers who eagerly look to the future, innovating new ways to create advanced uses of e-paper technology.
If you ever see a job posting at Visionect that matches your skillset and enthusiasm, don't hesitate to apply. In the words of Miroslav, "it's an amazing company with brilliant people and really great culture and mindset — the people are experts in their fields."
Whether you're interested in our product or joining our team, we can't wait to hear from you.
Visionect displays are all about creativity from the innovation behind them to the ingenious people who put them to use.