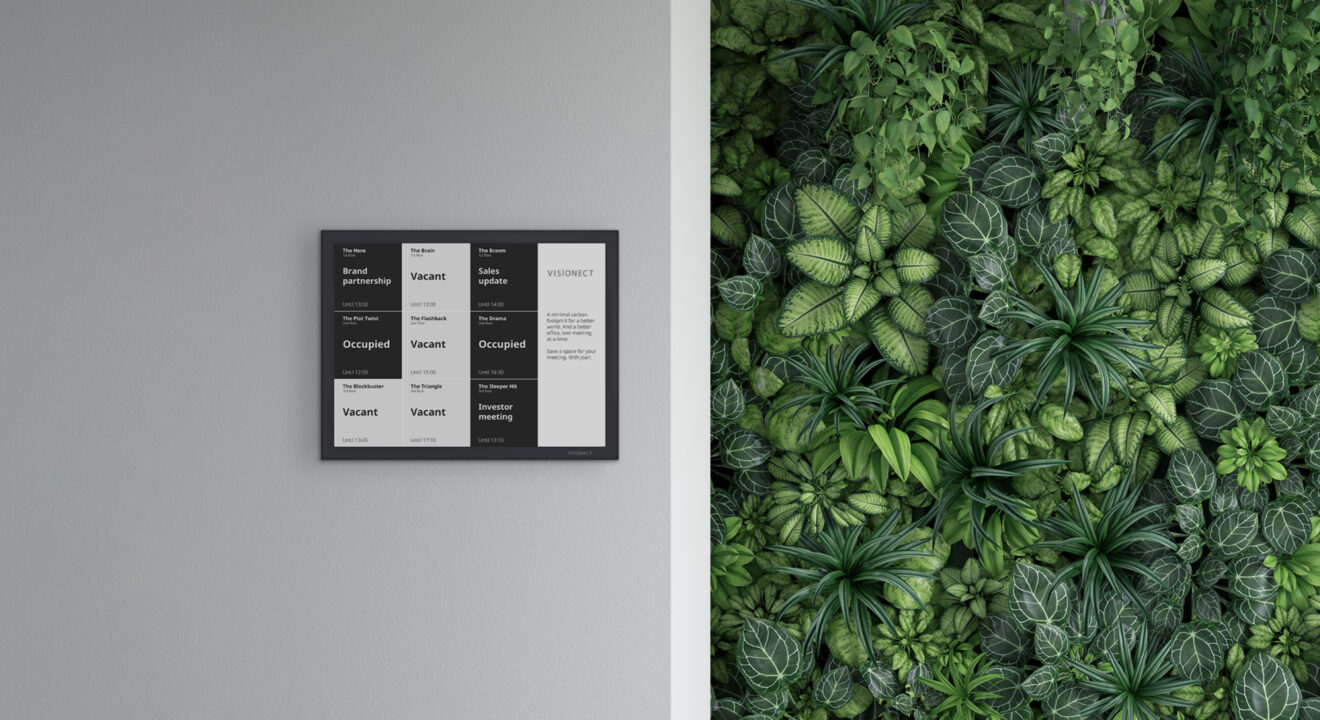 There are multiple different options for digital signage solutions on the market. LCD, LED, PDP, and e-paper displays are among the most known and available. Yet, one of these solutions is vastly more sustainable than the others.
Describing something as "sustainable" doesn't only mean it's kinder to the environment. While a large carbon footprint helps limit climate change and other atmospheric concerns, what about what's good for your organization?
Many companies choose sustainable designs to "go green." While a great initiative, there are half a dozen other reasons to choose sustainable solutions, at least when it comes to digital signage.
What makes a digital display sustainable?
Cutting down to the basics of good old sustainability with the environment in mind, there are three key factors that make a design sustainable:
Energy consumption. Energy consumption is considered sustainable if it "meets the needs of the present without compromising the ability of future generations to meet their own needs"1
The materials used from packaging to product. Are they recyclable? Reusable? Renewable? What resources or energy are consumed when attaining these materials?
Company initiative. In many cases, a display is only as sustainable as the company allows it to be. Is it powered on day and night? Is it pushing content every second of the day? Is the screen on full brightness all the time?
Let's look at four ways sustainable digital signage can be a great addition to your business.
Reducing operational costs and improving the bottom line
While "sustainable" designs usually come with a larger price tag, they actually save companies money in the long run with a great ROI.
Here are some of the cost benefits you can expect when choosing a sustainable design that incorporates e-paper technology:
Energy efficient
E-paper displays run on 99% less energy than traditional LCDs, lasting months to a year on a single charge. Such low energy usage prolongs the lifespan of the display. Consider this: turtles live to be over one hundred years old because they operate at a low metabolic rate. Whereas, mice only live a few years because they have a high metabolic rate. E-paper digital signage operates much the same way and lasts years longer than the average LCD.
Sustainable materials
Quality materials tend to be more durable and have a longer lifespan. Meaning, you won't have to replace the device for a long while, in comparison to displays made of weaker materials. For example, Visionect e-paper displays and packaging are made primarily from reusable and recyclable materials, including aluminum and glass, which stay out of landfills.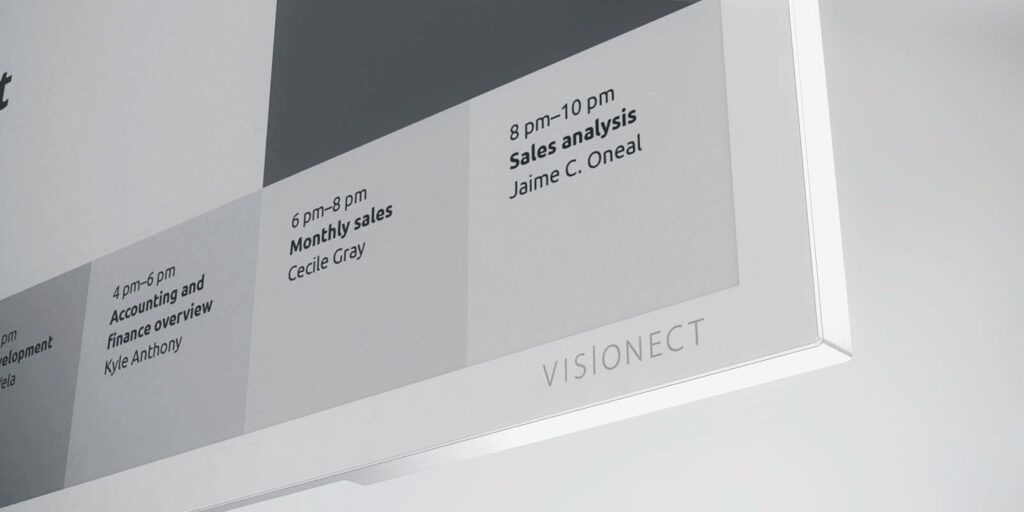 Installation and maintenance
Ultimately, e-paper displays save companies more than electricity costs. Because e-paper signs can run on battery power for months to a year, they can be installed on virtually any surface without requiring drilling or wiring. Companies save thousands of dollars, compared to the costs of installing on-site LCDs or LEDs.
Consumers are prioritizing sustainability
Not only do sustainable practices save companies money, but they also bring in money. With the rise of the Gen Z population in recent years, sustainability is becoming more and more popular. According to Forbes, "nearly 90% of Gen X consumers said they would be willing to spend an extra 10% or more for sustainable products."
To breakdown their demands,
30% say they want to improve the environment
23% want to reduce production waste
22% want to reduce their carbon footprint
7% shop for sustainable products to be a "good citizen"
The bottom line is: the rising generations are supporting sustainable businesses over unsustainable businesses.
Sustainability is a bandwagon you won't want to miss.
Company reputation
The last point brings us to the preliminary step: establishing your company as a sustainable organization. Using sustainable technology can really help a business display — pun intended — its commitment to sustainability.
Such evident steps toward sustainability can align with your customer's values and catch the eye of the predominantly-Gen-X population. The world is becoming more aware of which practices harm the environment and which are sustainable. Sharing these values can help a company attract and retain its clientele.
Meeting regulatory requirements
Depending on the location and industry of a business, companies may be required by law to stay below a certain energy consumption level.
Although, using sustainable digital technology might not seem like it would make a significant difference to your electricity usage, think again. How many digital signage displays do you use in your business?
Telekom Slovenije, a steadfast Visionect customer, required hundreds of digital product displays across their stores. If these displays had been powered by LCD screens, Telekom Slovenije would have experienced one heck of an electric bill. Instead, their e-paper displays hardly cost anything to power and significantly help their customers shop for products.
E-paper: Choose a sustainable solution with a high ROI
In the end, e-paper digital signage displays offer a substantial ROI in three ways:
Low operational costs
No installation charges
Improved clientele and interest
There's also that feel-good reaction when you help save the planet… one device at a time.
To learn more about Visionect displays and how they can fit into your business, contact our Sales team.
1 Kutscher, C. F., Milford, J. B., & Kreith, F. (2018). Principles of sustainable energy systems, third edition (3rd ed.). Productivity Press.