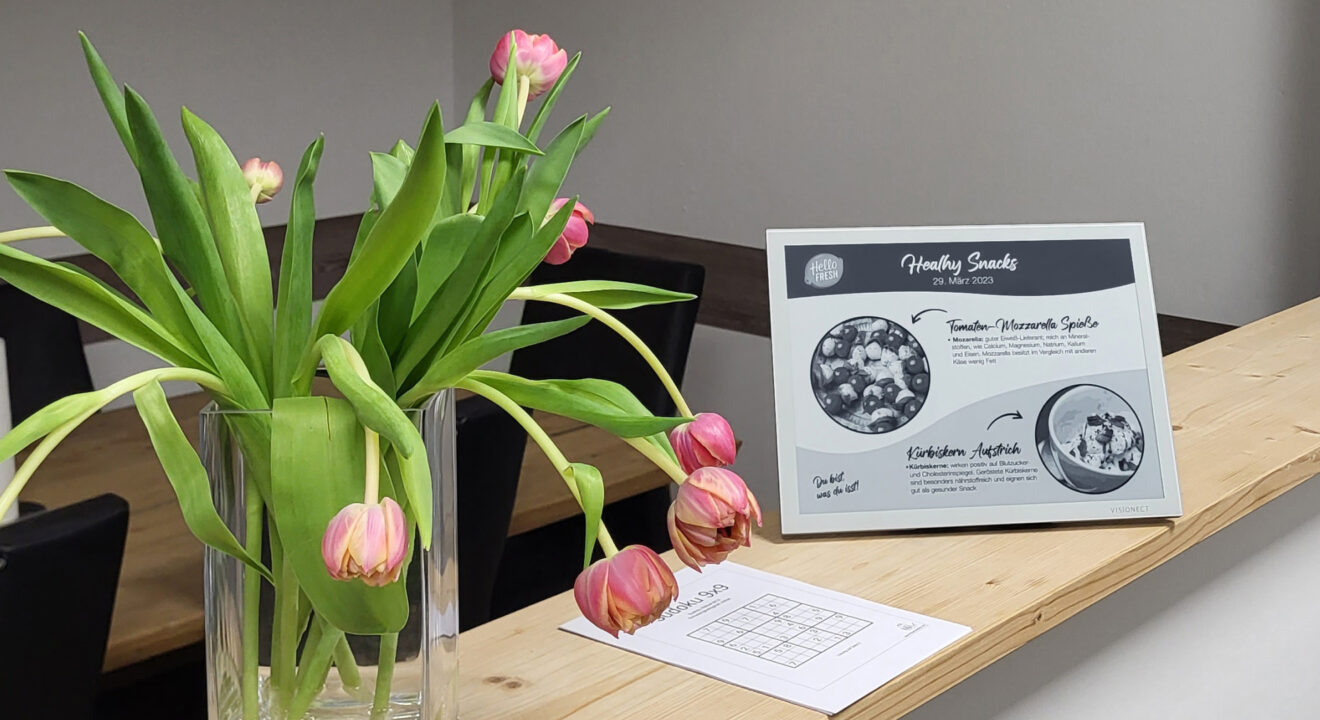 The coolest thing about Visionect partners is that they don't just sell Visionect displays, but they use them too.
This article calls out one of our partners, S&K Solutions, who consistently goes the extra mile to deliver comprehensive solutions to their customers with unique use cases.
About S&K
S&K Solutions has been specializing in card labeling and identification solutions for over 15 years. The company strives for a holistic approach that combines individual hardware and software components to meet their customers' needs.
S&K puts a great emphasis on comprehensive consulting to help their customers make well-informed decisions, resulting in effective, customized solutions. Their product range includes electronic price labeling, card production, and digital signage — including Visionect e-paper technology.
Low-energy signage
S&K offers a variety of e-ink digital signage solutions supporting a wide range of use cases, including price tags, product details, buffet signs, menu cards, event details, or signs for offices, hospitals, schools, hotels, airports, and more.
The company's portfolio includes Visionect devices: a favorite solution for a wide variety of scenarios. These displays help with wayfinding, marketing, and sharing details such as specifications, timetables, and so on. They are also utilized in manufacturing and production facilities to streamline the processes.
S&K have found Visionect displays to be a fantastic solution for their own office spaces. They use Place & Play displays for internal communication, broadcasting news throughout the company: the successes of individual teams, company achievements, and more.
This setup breaks down departmental silos and unites teams, helping everyone in the company be a part of the action. S&K also shares upcoming events and post-event highlights, letting their teammates join the fun.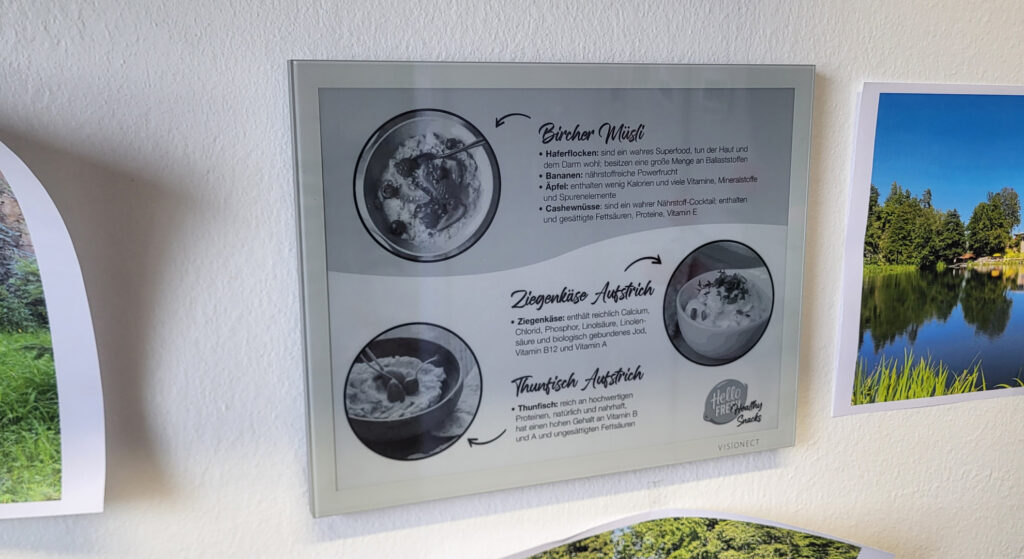 To help the office run smoothly, these Visionect displays are also used to communicate timelines, meeting locations, and general information.
"Visionect is particularly important for internal communication at our company. Sharing the successes of individuals, departments or the company brings people together and motivates employees — an important pillar of our employer branding."

Christina Brandl, Head of Markeitng at S&K Solutions
Working together
S&K specializes in finding perfect solutions to support a company's environment and culture, which is why they use Visionect e-paper displays to foster strong internal relationships and company connections.
Visionect is committed to helping S&K, and our other partners, truly understand how game changing e-paper technology can be. Our team is excited to be a part of the e-paper evolution as Visionect pushes toward high-quality, even more power-efficient technology.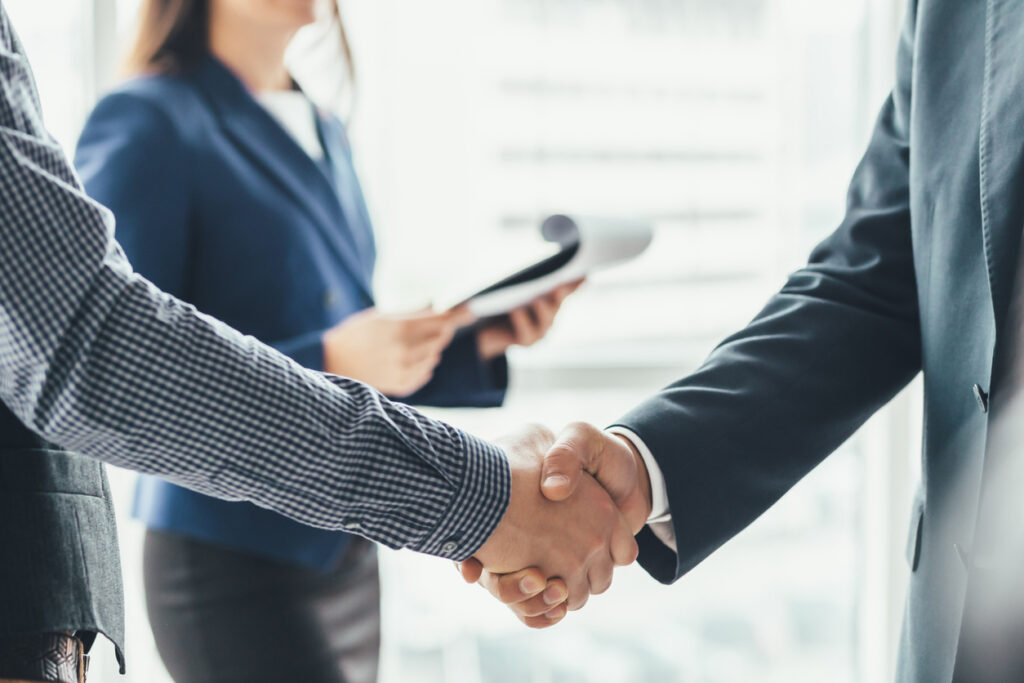 Visionect displays can run for months to one year on a single charge. Meaning, Place & Play displays can be installed anywhere on any surface without wiring, drilling, or any installation costs.
With e-paper's ultra-low-power technology, each device is easy on your electricity bill and gentle on the environment. This low power consumption combined with durable materials also makes the them long-lived with the lowest failure rate in the industry.
While e-paper technology has been around for decades, Visionect works to perfect it.
Every release and upgrade pushes the boundaries for flexible, sustainable digital technology.
Visionect engineers are determined to provide the longest-lived digital displays on the market without sacrificing on any functionalities. Our Place & Play screens deliver high-resolution graphics for great visibility, a UI with advanced monitoring, content management alerts, APIs and many more features.
"It is easy to use and the high resolution means that graphics can be displayed very nicely."
Elevate your communication game
Whether your business is centered in an office, school, hospital, retail shop, transit station, or any other space, e-paper technology can make your world better.
Enhance communication internally by implementing Visionect Place & Play signage in your environment.
And if you're looking to add Visionect ultra-low-power, top-of-the-line displays to your portfolio, contact us to enquire about our partner program.