TransitScreen and Place & Play: real-time overview of transport options, wherever you are
Visionect, 28 Sep 2017
Using technology to improve quality of life can be pretty straightforward. Just ask TransitScreen, dedicated to providing all types of transit information, wherever you are. Now on a paperlike, energy-saving display installable anywhere—Visionect's Place & Play.

Wouldn't it be great to grab a cup of coffee before boarding your train, knowing that you still have plenty of time? Or to forego the bikeshare when caught in the rain, knowing that there is a bus right around the corner?
TransitScreen has you covered.
Focused on urban mobility solutions, the U.S. company is on a mission to provide instant information about the transportation options provided at a particular spot, all displayed at a glance, live and in real-time.
And now this helpful information designed specifically for your location can be made even more easily available, displayed on Place & Play, the breakthrough new signage concept from Visionect.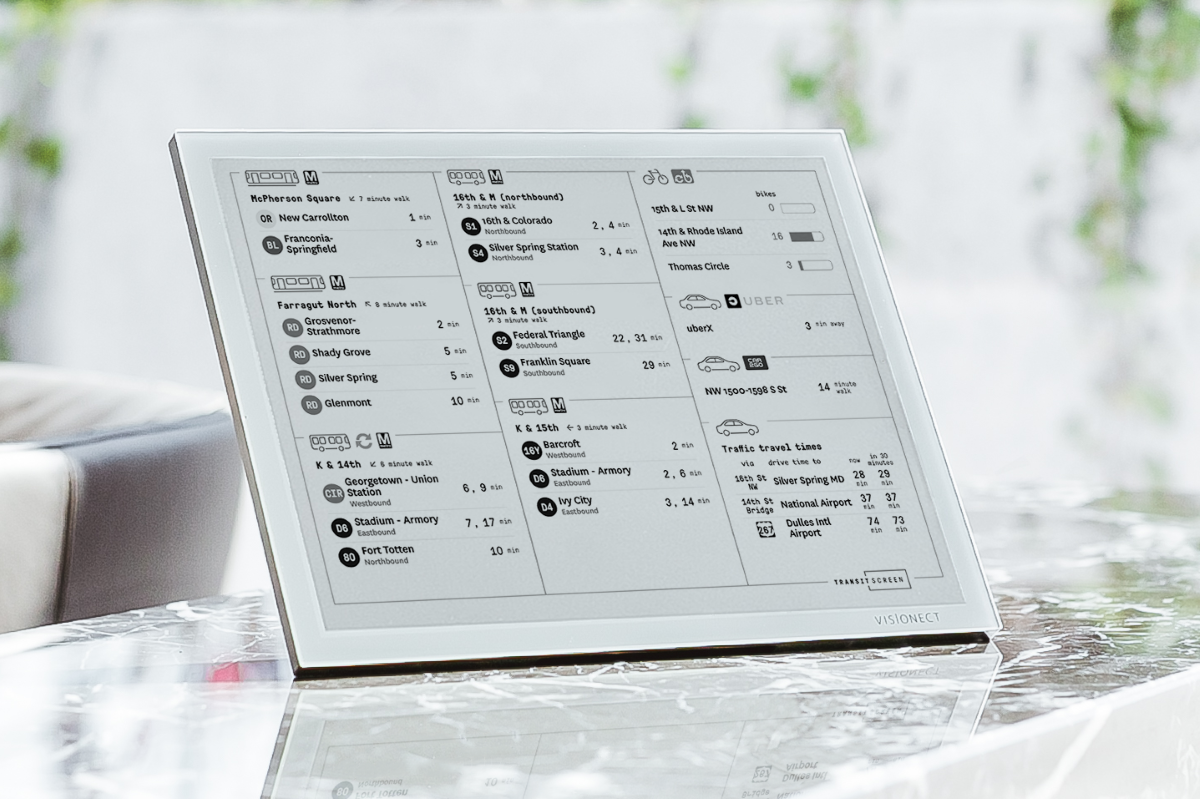 Simple and straightforward. And green!
Just as straightforward to use as the name suggests, Place & Play is created to fit, seamlessly and without hassle.
The result of a decade of Visionect's market leadership in low power digital signs, Place & Play combines display, mount and software player in a single all-in-one device, foregoing expensive and time-consuming sign installation, integration and content management.
Added is superb design that blends with any interior and the impeccable readability of electronic paper, with ultimate image optimization and refresh.
All this without a wire in sight, with an ultra-low power consumption that comes at a fraction of LCD – 1% to be exact. This makes Place & Play completely independent from the power grid, with a battery life of up to 12 months, and installable anywhere.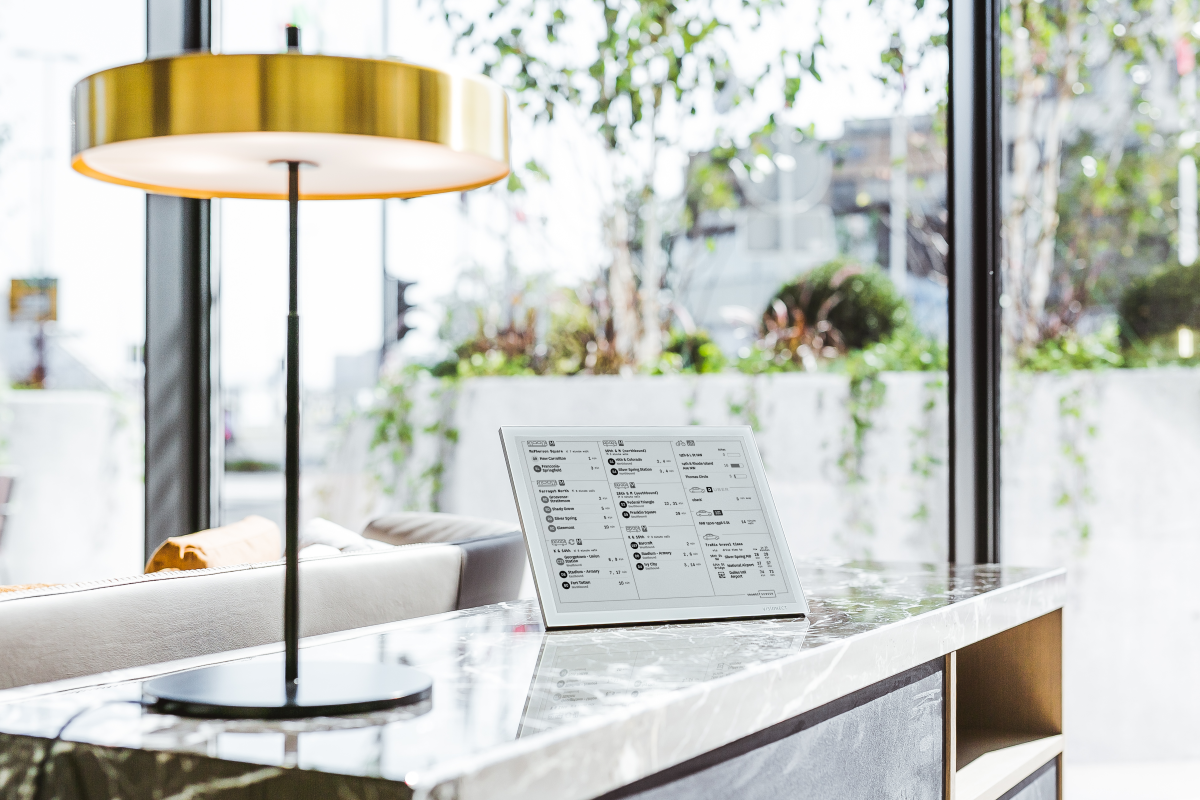 Improving quality of life
A sustainable, effortless solution, Place & Play aligns perfectly with the values of TransitScreen: a focus on environmental sustainability and increasing service accessibility for all people.
Look for the 13-inch Place & Play to display TransitScreen's real-time overview of transportation choices at commercial building lobbies, retail establishments, offices, hotel front desks, arenas, universities and more.
"TransitScreen helps empower people with the ability to make smarter transportation choices and improve quality of life," explains Matt Caywood, CEO and cofounder of TransitScreen. "Place & Play proved an ideal perfect platform on which to realize these goals no matter the location, and is the simplest and greenest medium to help us respond to the challenges of 21st century living."
---
Want to harvest the power of transport information yourself? Find out more about Place & Play here.
---