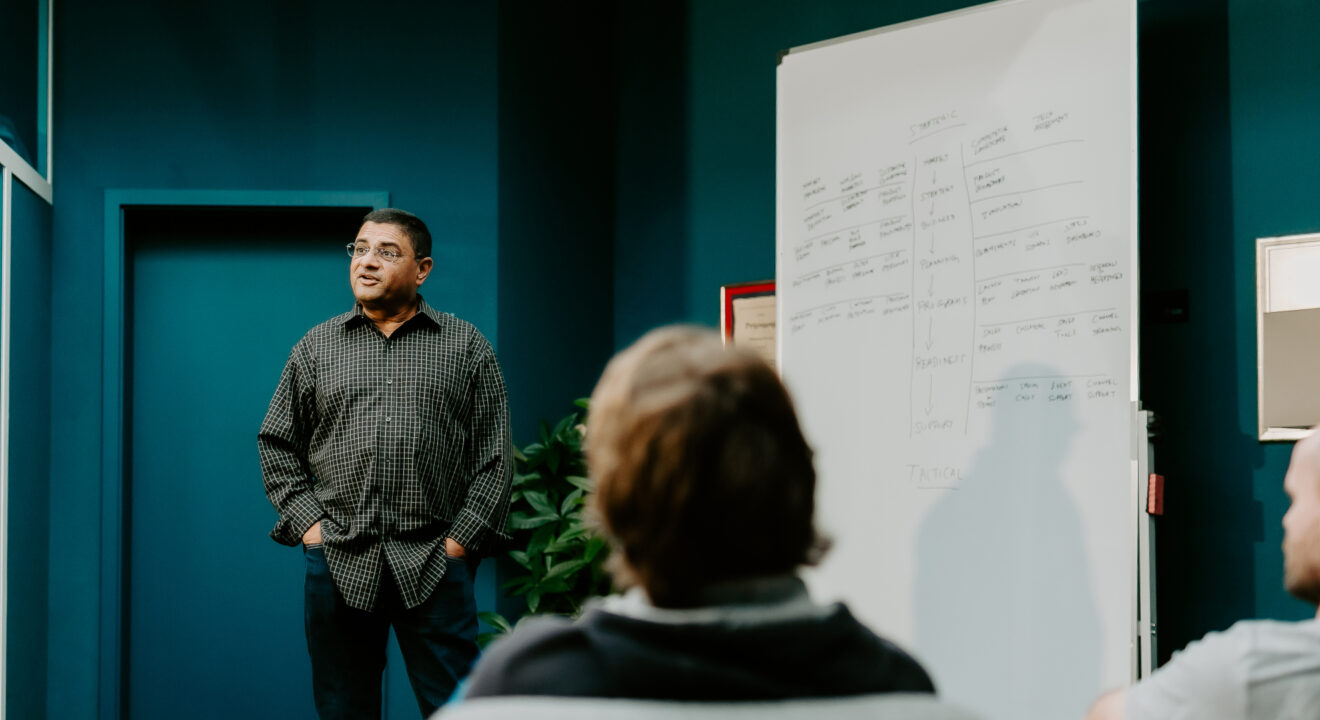 Today we're bringing you a very insightful story with one of the leading experts in the ePaper industry, Sri Peruvemba.
Sri joined Visionect's board of directors back in 2017. He has over 25 years of experience in the electronic display industry, having held senior-level positions at top companies, and is currently on the board of high tech companies and also serves as fractional CMO for a few companies.
We've had an amazing discussion about the ePaper industry, upcoming trends, how Visionect has changed, what we can expect in the future, and more. Let's dive into it!
EPaper industry is on the rise
When Sri started as head of marketing for E Ink, there was no ePaper market quite yet. The first major ePaper success at the time was the eReader and specifically the Amazon Kindle and for years it seemed like the eReader will retain the top spot.
About 100 new applications of ePaper were attempted and a few of them like electronic signage (Visionect's Joan devices for example), wrist watches, writing tablets started getting traction until there was market pull for electronic shelf labels (ESL). That application for ESL took off more recently and today that market is even bigger than the eReader market, says Sri.
Visionect was actually founded during the same year the first Kindle was launched and our devices became quite successful soon after. It's safe to say we're one of the pioneers of the modern ePaper industry, which is only getting bigger.
Humans are very visual creatures. There's never going to be fewer displays, there's only going to be more displays.

Sri Peruvemba
The signage industry doesn't want the information to pollute the environment – whether visually or by consuming a lot of energy. Our technology is perfect for these kinds of applications, he adds.
Low power consumption, the ePaper's defining feature, is driving more widespread adoption and paves the way for innovative applications. As a result, the ePaper market has experienced remarkable growth, currently valued at over a billion dollars and still on the rise.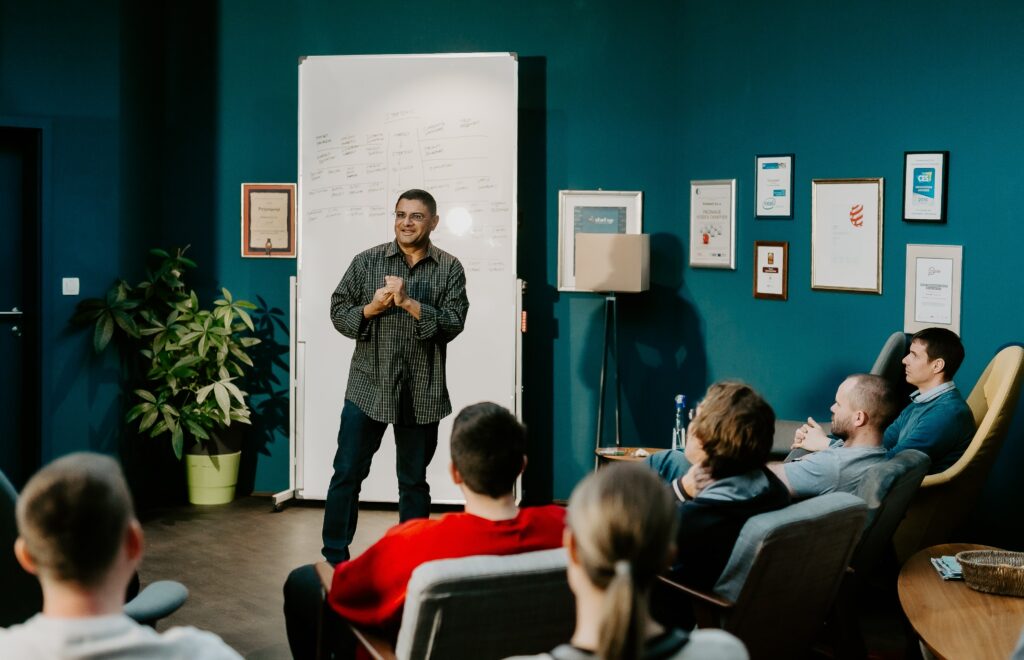 Blend in to stand out
Today's world is more saturated with information and imagery than ever before, and people don't want more intrusive products. They want products that aren't distracting, serve their purpose, and solve a fundamental problem for the consumer.
We want products that make your life better and happier without you even realizing the product is there.

The beautiful aspect of Visionect's products is that it can be deployed to seamlessly blend into the background while always keeping information available. I see this as a trend that will continue.

Sri Peruvemba
Another trend we're seeing post-pandemic is people wanting to get back together in physical locations and interact face-to-face. And we can enhance and add value to these interactions.
Our products just enable these get-togethers, meetings, and informal conversations to be much more efficient. We're also creating new applications for our existing product that enable people to do everyday tasks better today than yesterday. I think our products and technology are making a big, big difference without being intrusive.
How Visionect has changed since 2017?
Let's jump into a time machine for a second and see how things were back in 2017 when Sri joined Visionect.
From 2017 to today we strengthened our core technology and products, we've added software and app-based offers, and increased the value of what Visionect brings to the table.
We know that our hardware is elegantly designed and it's got all these nice features. But the real core benefit is what you can do with it. With experience and relentless customer focus, says Sri.
We emphasized the development of the UX in our products. This should continue to the point where the experience is so good, that once somebody uses a Visionect product, they just can't find such an intuitive experience anywhere else.
Evolving from followers into trendsetters
When we started, we were reacting to existing trends. Now we are constantly surveying customers. We are predicting what they might need three years from now. We're trying to foresee opportunities and pioneer solutions customers didn't yet ask for.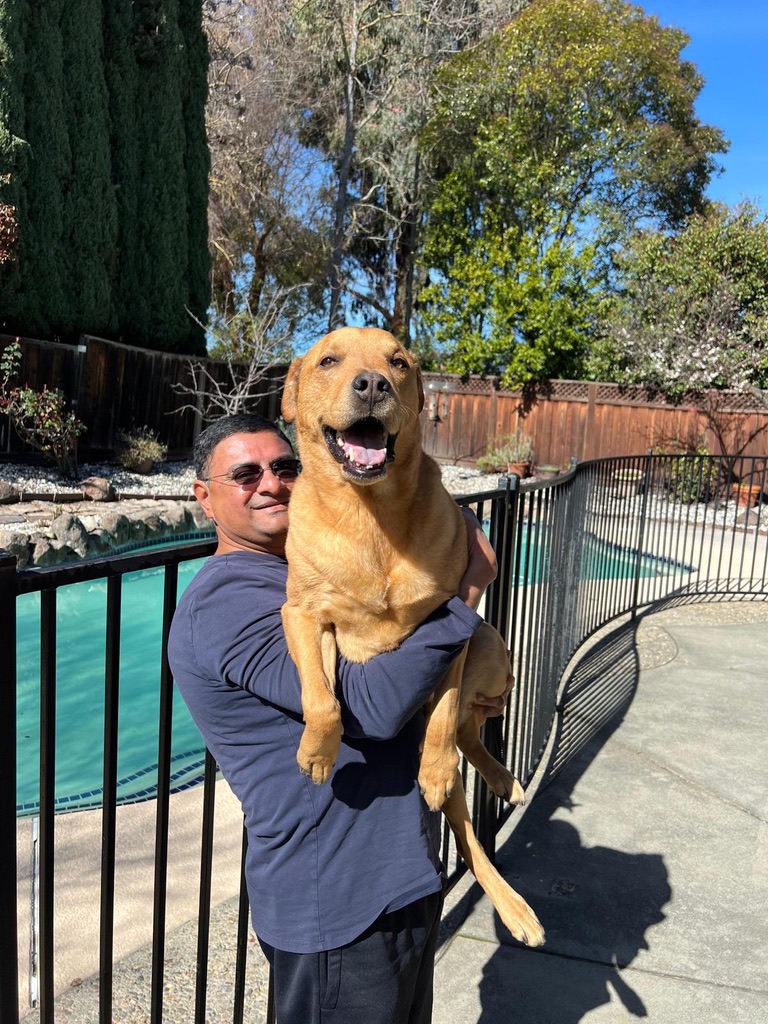 This is a natural evolution for a lot of companies. Many of the best companies in the world that produce winning products are also trendsetters. I think we are on this path, says Sri.
Visionect has taken the core aspects of ePaper and added a lot of different features that make the lives of our customers better. However, as Sri emphasizes, customers don't always tell you exactly what features they want. Instead, they seek benefits like: "Make my meeting more efficient."
We have to translate that into features that will provide this desired benefit. We listened, we acted, and we delivered.

Sri Peruvemba
The current Visionect products are like ambassadors that showcase the capabilities of ePaper devices and are creating new opportunities in new markets.
Our core expertise will eventually morph from providing amazing hardware to providing applications for hardware platforms that will solve real problems for customers. People won't be thinking about the product. It will "disappear". They will remember Visionect for making their lives better, says Sri.
Green-focused from the very start
When speaking about trends, we unfortunately can't overlook the consequences of global warming and what that means for the industry. As many companies transition to more sustainable and energy-efficient products and business models, Visionect has emphasized that since its inception.
We consume a fraction of the energy that the traditional devices do. That efficiency means we are chopping down fewer trees and using less coal/water/electricity. It means that the energy savings can be used for much more important things than powering LCDs, says Sri.
Our core technology already had the lowest power consumption one could find when Visionect was founded, and we were always very green-conscious. Our culture is highly influenced by the fact that we are headquartered in Ljubljana, one of the greenest cities in Europe. It was a perfect match from the very start.
We were ahead of our time. We solved the energy-efficiency problem 15 years ago before it was fashionable. We are not starting now, and we are way ahead of the rest of the world in both the way we think and how we do things. We hope our way of thinking becomes the norm in the future, says Sri.
What does the future hold for Visionect?
Let's conclude this amazing discussion with where Sri sees Visionect in the future.
I see Visionect as a very valuable company that is a fundamental aspect of every working person's life. Everybody in the world could be using our products to enhance their productivity.

Sri Peruvemba
But Sri emphasizes that we pioneer in ways beyond product design.
Visionect is a trendsetter in the way our team services customers, our focus on the green aspect of the company, and by caring – not just about employees, customers, or the investors, but about the world.
We are one of the few companies that plants trees with each product shipped. We are growing, thereby shipping more products, and planting more trees. People enjoy being associated with companies like ours, by doing something good for the environment while solving their day-to-day work problems using our technology. That's how movements start, and we want to be a part of the next wave of sustainability. This is what I see in our future, concludes Sri.