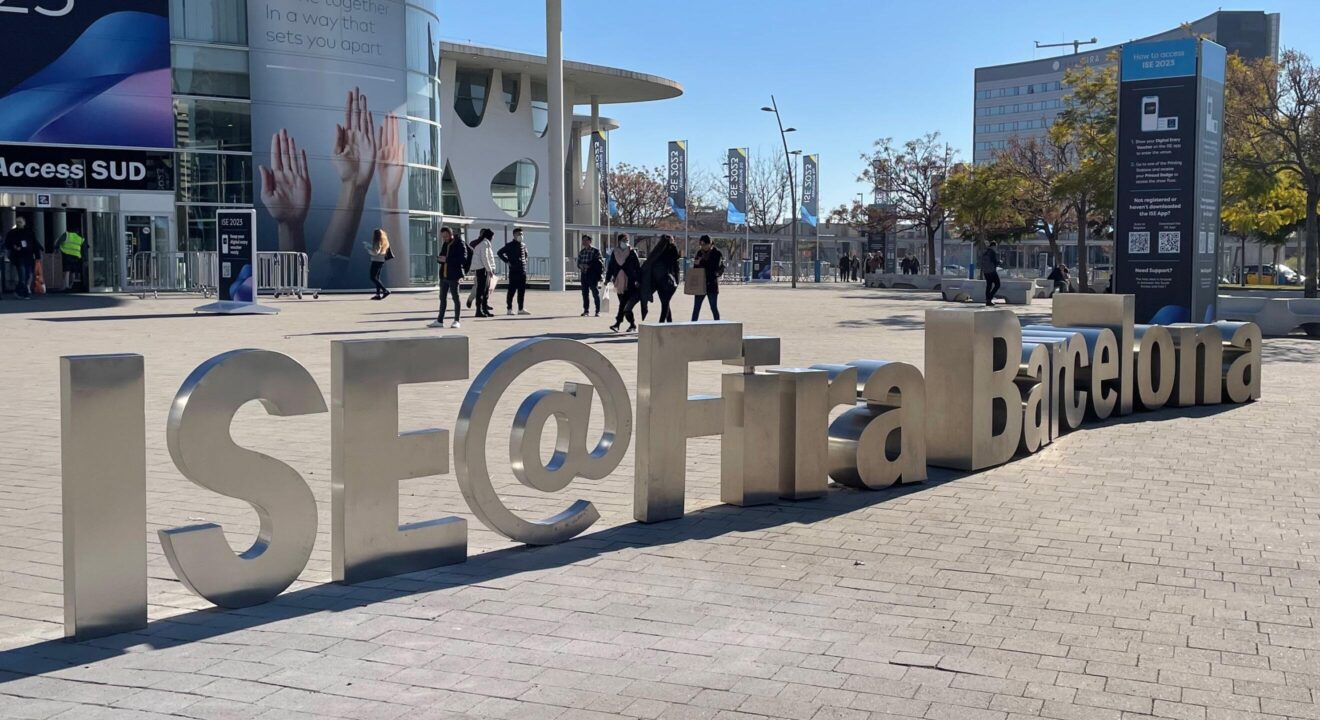 The Visionect team is back on our home turf, settling down for some hard-core innovation. This year's Integrated Systems Europe (ISE) was an incredible event for many reasons.
First of all, 2023 set new records with a 48% increase in visits and 33% in unique visitors. The building was teeming with curious minds and creative ideas.
"With exhibitors reporting unparalleled footfall on booths across the largest ever ISE show floor."

ISE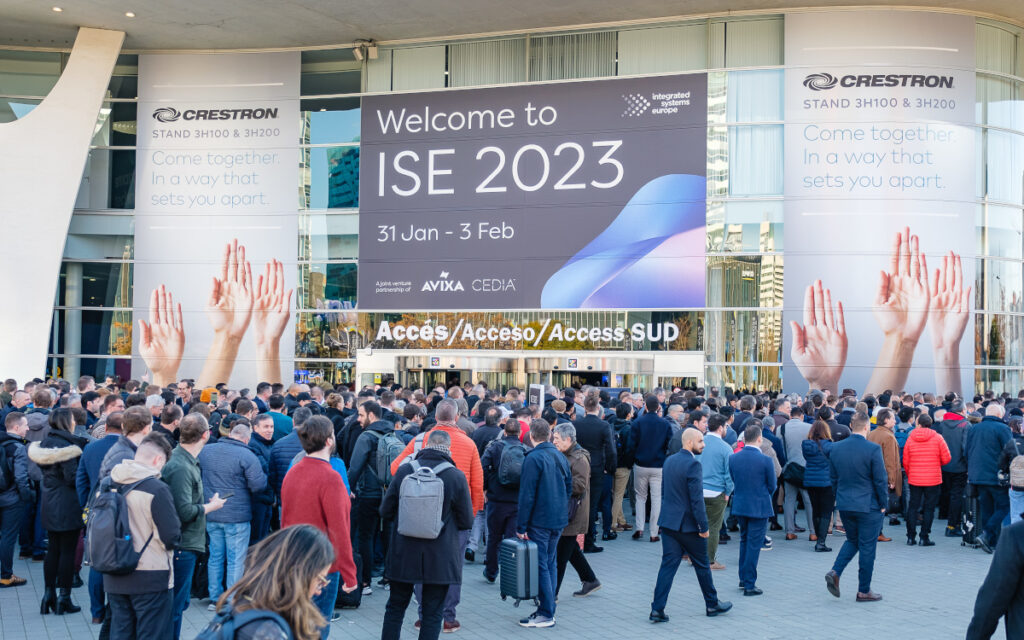 The Visionect team had an endless flow of enlightening conversations as they drank in the experience and atmosphere.
By the end, their verdict was that e-paper displays have never been more relevant in the business world for three reasons:
Interest in sustainable technology is skyrocketing
E-paper technology has become incredibly attractive
Companies are ready for a game-changing solution
Good for the planet
According to Forbes, 80% of companies have established sustainability goals for energy evolution and efficiency. Naturally, sustainability was a hot topic at ISE.
Even the Samsung team showcased their new era of sustainable digital signage with an impressive 15% reduction in energy consumption. And then there was the Visionect booth, which was full of displays running on 99% less energy than it takes to power traditional displays.
Companies are looking for new ways to achieve their sustainability goals. Some booths at ISE boasted slimmer designs and therefore fewer shipping containers, or housing made of 10% recycled materials.
Visionect displays are made primarily of recyclable and reusable materials. Each Visionect product's packaging is minimalistic — just enough to get the device safely to our customers.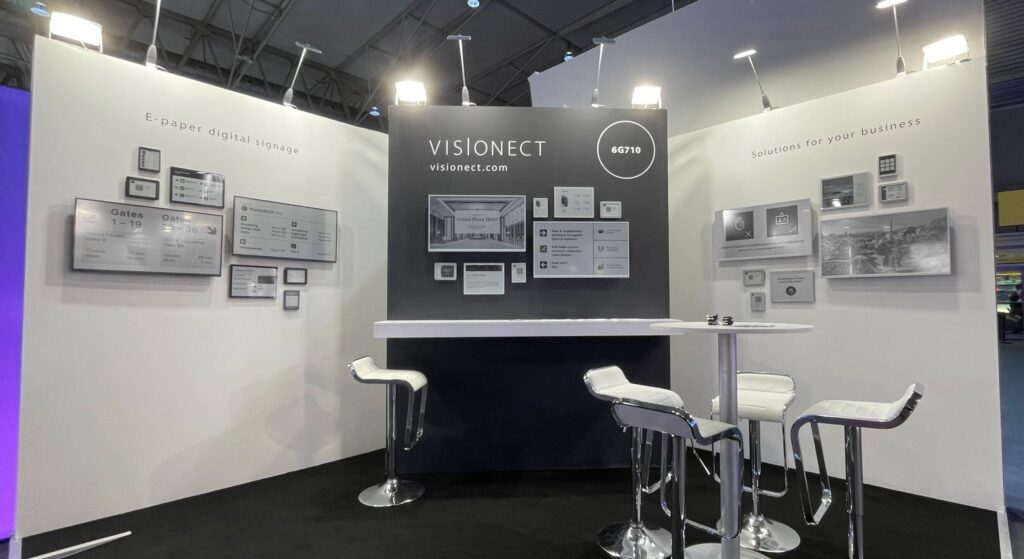 The attraction of e-paper
The ISE floor was filled with LED and LCD signage options. But, there was only a handful of companies offering e-paper solutions. Visionect caught the eye of many ISE patrons, opening new possibilities to businesses worldwide.
While most people are familiar with e-readers, which use e-paper technology — like the Amazon Kindle — business use cases for e-paper are few and far between. ISE provided an opportunity for people to witness the potential of e-paper.
The crowd was impressed by the ease of use — how the average person can just unpack the device, place it on a surface, and display any kind of content. Visionect displays are easily integrated with each company's own content management system.
And the best part? Each device lasts six months to a year on a single charge. Meaning, Visionect displays don't require any drilling or wiring — simply place and play.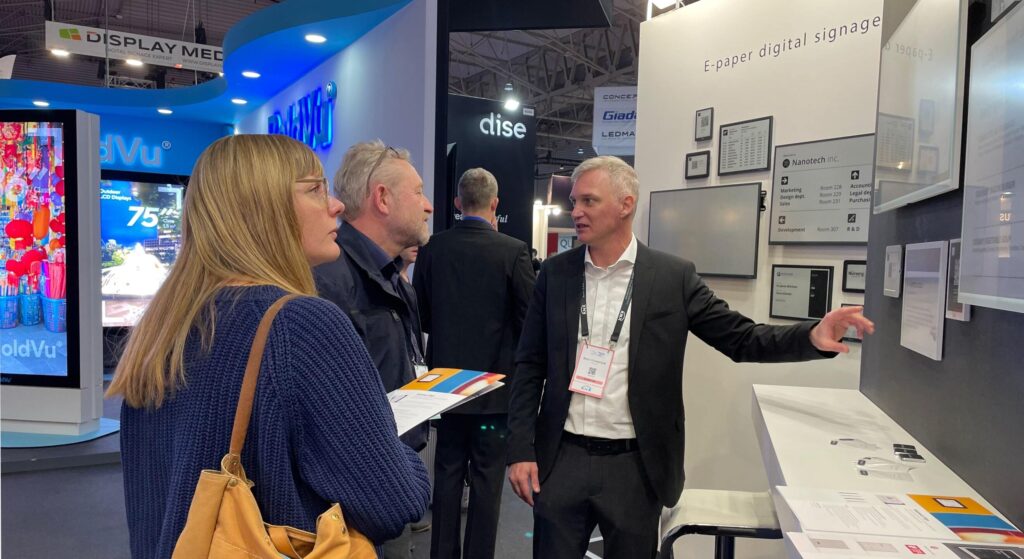 Our commitment to creating ultra-efficient technology also answers a common question we received at the booth – what about the color e-paper displays?
While e-paper technology can display color images, the trade-off is a significantly lessened battery life. For us, this means adding color would limit the numerous use cases our devices are perfect for, and would go against our efforts to creating technology that requires low power consumption.
A game-changing display
Many industries have switched to e-paper solutions — retail, museum, and property management sectors — finding the displays a great flexible and practical option for nearly any scenario. ISE 2023 only verified the attractiveness of Visionect displays as we, too, experienced record-breaking interactions compared to our previous ISE experiences.
Our team had the pleasure of meeting numerous people from around the world: Belgium, Denmark, Germany, Austria, Italy, Spain, Switzerland, the UK, and more. We enjoyed visits from existing partners and collaborators. Even Rave and Dave Haynes from Sixteen:Nine stuck around, keen on interviewing Visionect team members.
As Peter Critchley, CEO at Trison UK said,
"Integrated Systems Europe (ISE) in Barcelona is doubtless the best place to see, hear, touch, and smell the very latest in digital technology and retail experiences. But, it's so much more than this – the people in this industry are fantastic.

You can walk the halls for the whole week and you'll meet passionate, engaging, and dedicated people who are investing their whole selves into making the experiences people have with technology better and better, every day. It's truly inspiring."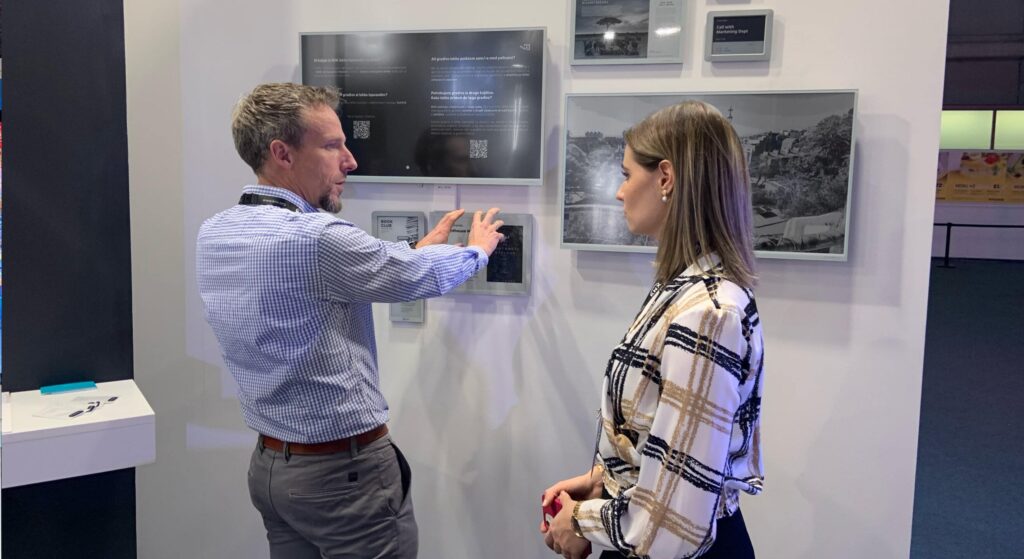 The Visionect team is proud to count themselves among those "passionate, engaging, and dedicated people" who had the fortune of meeting so many beautiful minds at ISE 2023.
That's a wrap until next year. We'd love to see you at ISE 2024!