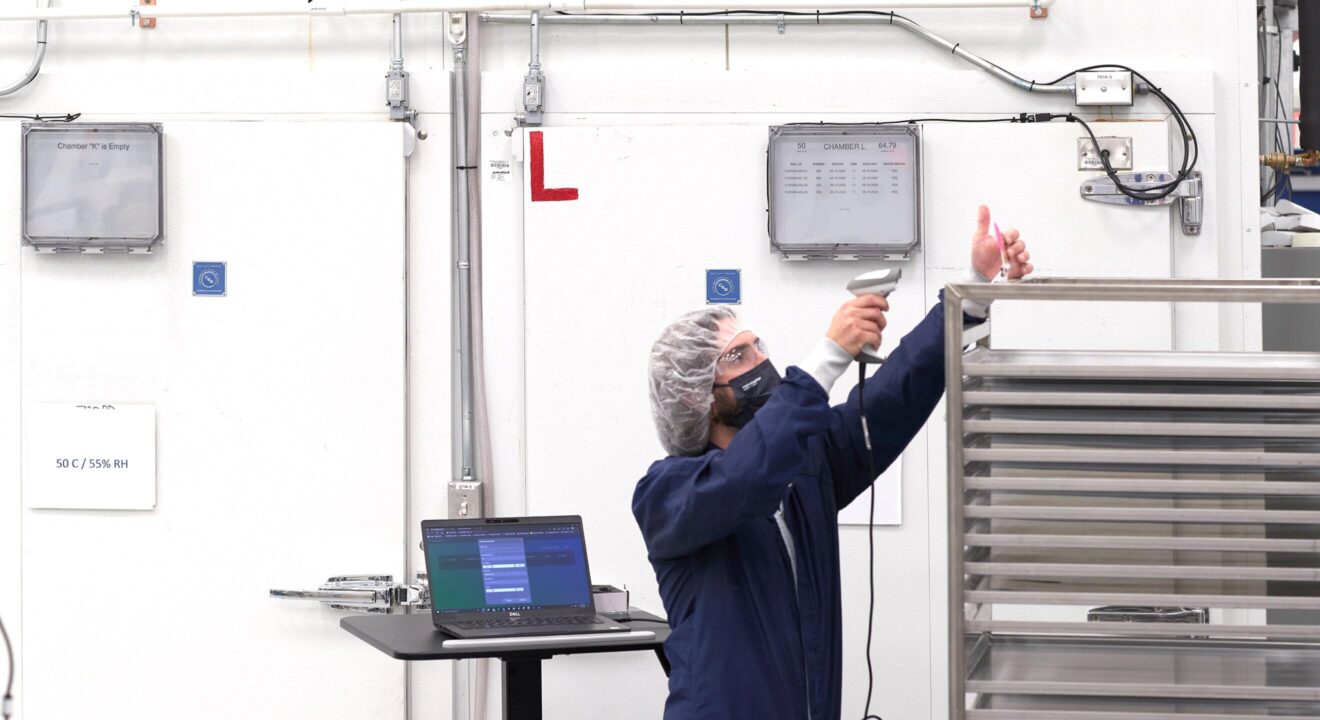 The combination of E Ink's ultra-low power consumption, paper-like screen and WiFi connectivity have made it ideal for all kinds of applications. From healthcare and transportation signage, to eTablets and medical device screens, E Ink is making surfaces smart and green. It was only a matter of time before E Ink's unique digital paper technology came full circle, to E Ink itself.
This is the story of Visionect's Place & Play, the all-in-one signage solution for process manufacturing facilities.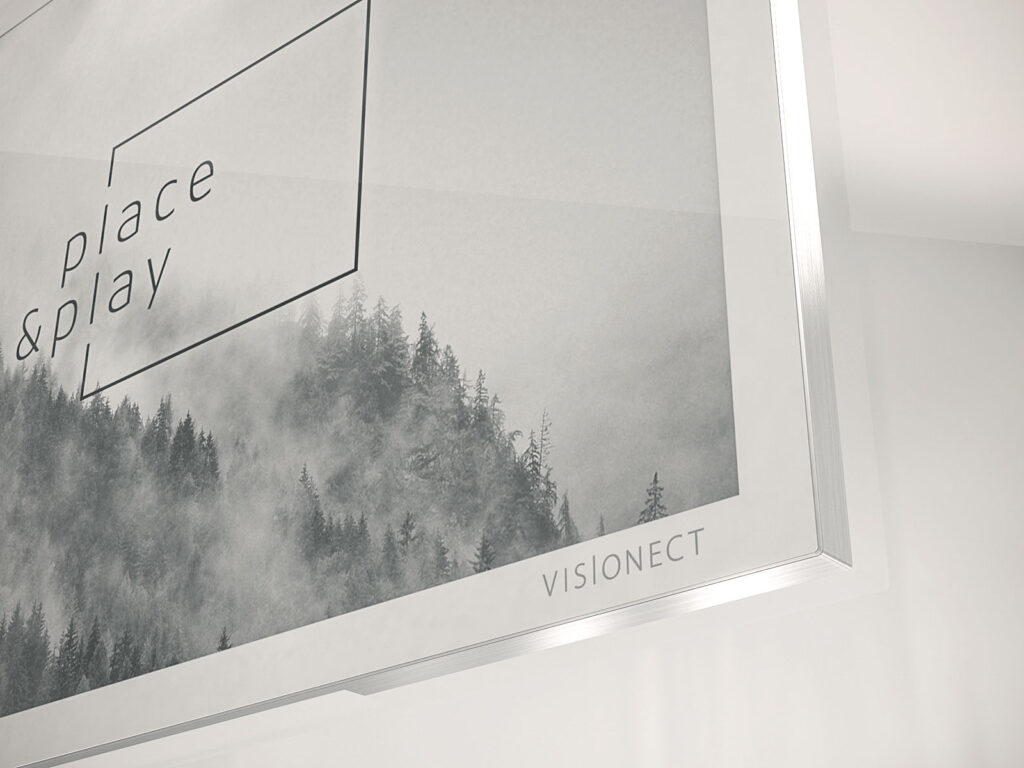 A sign of greater efficiency
Manufacturing digital paper, also called ePaper, requires a lengthy process with strict controls to ensure quality each step of the way. One small error can mean an entire batch of product has to be fixed or disposed of. The cost of mistakes can be high due to not only wasted materials but also the extra man hours needed to go back and make corrections. E Ink saw a need for improvement in its manufacturing, focusing on the chambers used to control product moisture levels. The old way involved managers hand-writing the details of when different batches went into the chambers, and when they were due to come out, with notes displayed on dry erase whiteboards. The system lacked any checks and balances on whether or not chamber conditions were correct.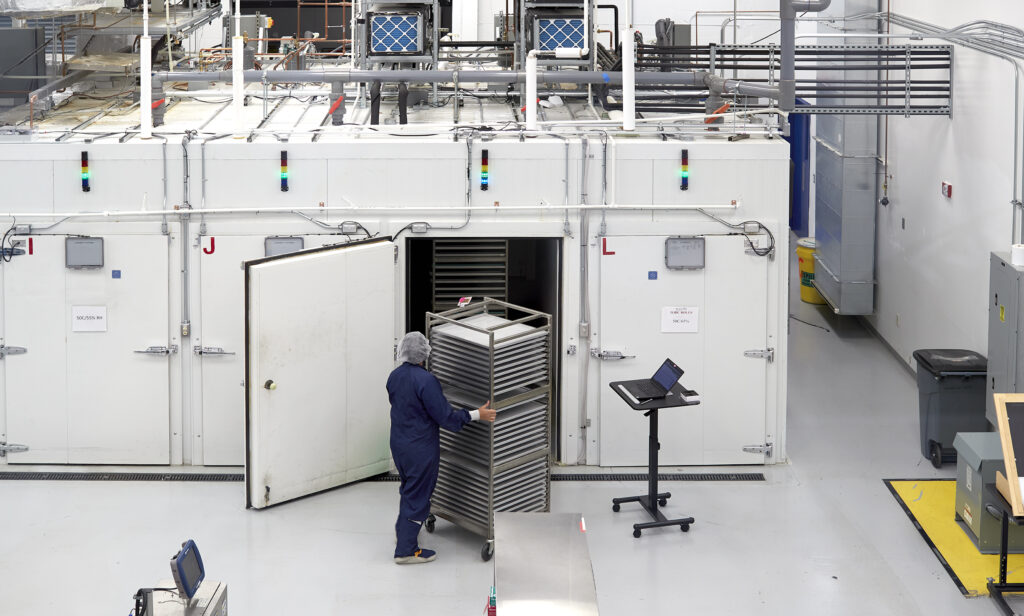 Making it easy to see how to prevent problems
Visionect, a global leader in digital signage technology, offered a solution that's as easy to use as its name implies: Place & Play, available with a 32-inch, 13-inch or 6-inch E Ink screen.
At the heart of the product is Visionect's robust software suite, which enabled E Ink to easily integrate and adapt the sign into its manufacturing process flow and data management systems. Bar codes on rolls of E Ink material are scanned before they are put into chambers, and this data is combined with other record keeping information for display on the Place & Play screen mounted next to the chamber.
A key feature is Recipe Match, developed by E Ink, which automatically checks to make sure all the parameters entered will in fact result in a perfect batch of product. If anything is not 100% right, an error message appears that helps operators spot problems before they happen.
Visionect Place & Play products offer key features and benefits for manufacturers:
Fits seamlessly into any manufacturing or business environment
Supports all major web-based content management systems
Easily display any web page
99% more power efficient than LCD/LED displays
Cable free with full CMS integration
Easy to install on all in-door surfaces
Can run off a single battery for several months or be hard-wired
E Ink screen with excellent contrast and readability from all angles
Deploy and control any number of Place and Play devices across the enterprise from a single point
Getting results
Place and Play is helping E Ink to streamline its manufacturing processes, ensure quality and lower costs. Having clear, accurate information that everyone on the manufacturing floor can see in the moment makes processes easier to follow, and errors easier to spot before they lead to costly mistakes. E Ink is looking into expanding the use of Place and Play throughout its global facilities.
In addition to its current installations in facilities ranging from museums to hotels, Visionect sees huge opportunities to adapt Place and Play for manufacturers in numerous industries.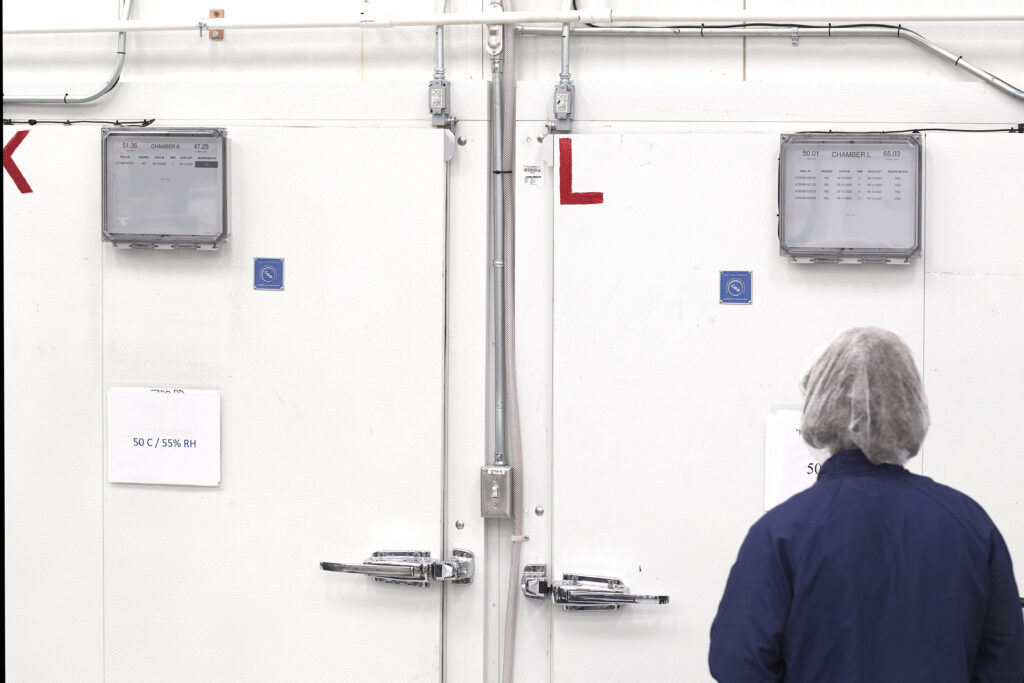 E Ink makes surfaces smart and green
E Ink's digital paper is made with microparticles within a thin film layer that act as a form of ink, but unlike traditional paper that must go in a recycling bin or landfill after use, digital ink is automatically recycled to form new words and images electronically.
E Ink's digital paper is made with microparticles within a thin film layer that act as a form of ink, but unlike traditional paper that must go in a recycling bin or landfill after use, digital ink is automatically recycled to form new words and images electronically.

Matthew McLaughlin, Process Engineer, E Ink
Contact E ink today to learn more about…
Ultra-low power consumption for greater sustainability
Thin and flexible film material that adapts to your creative vision
Manufacturing at scale
Guidance from E Ink technical support engineers
Contact our sales team to learn more about Place&Play