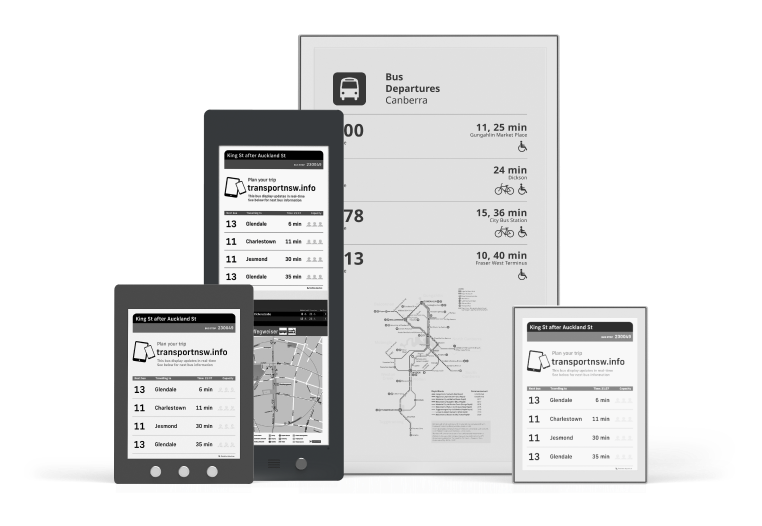 Urban
Urban is a key element in the evolution of a city into a smart living space. With zero drillings and no cables, seamlessly connects people, processes, and data, translating information into better public services and happier life.
For more information:
contact sales
Real-time information
GTFS real-time feeds. Arrival information, bus capacity, site-specific service notices and emergency messages.
Daylight readable
The legibility of paper on a digital screen. Daylight readable, front illumination for visibility in the dark.
Outdoor ready
A robust dust-tight and waterproof casing. Impact detection to prevent tampering. UV protection.
Easy to install and use
Installable with just a few bolts. Fully customizable via 4G. All locations at once, with just one click.
Running on sunshine
Powered by a solar cell. Off-the-grid, completely independent from the city's electrical network.
Fully customizable
For larger deployments. Time-specific ads, additional colors, branding. Change battery, solar cell or frontlight.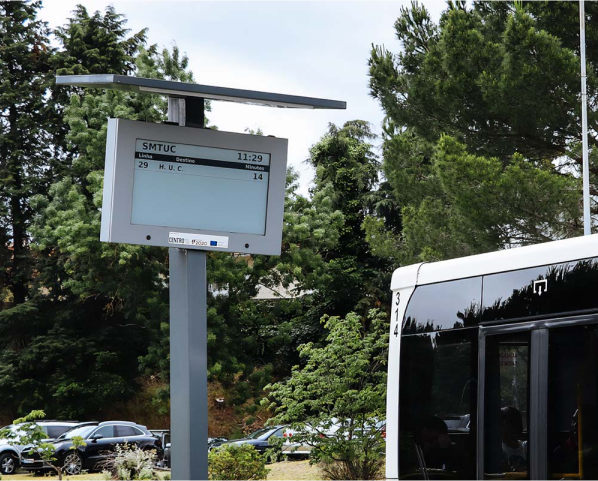 Coimbra: "The city of the students" whose public transport runs on sunlight
Read how the Portugese educational metropolis is bringing public transport information to locations without access to the power grid.
Read more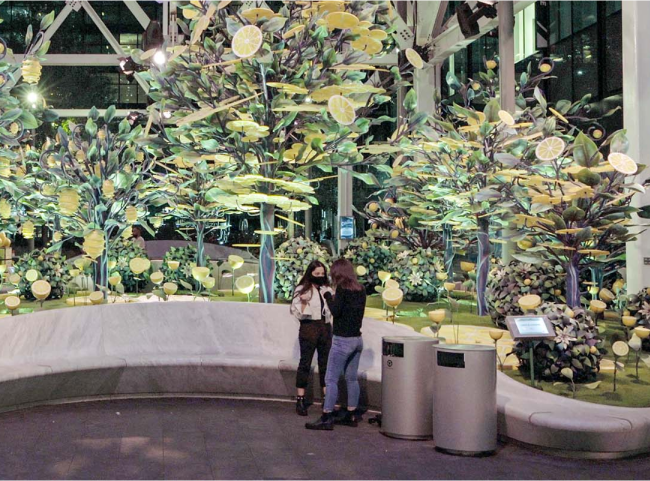 When life gives you lemons, upgrade them with e-paper!
Life is better with lemons, say the makers of Citrovia, an interactive, outdoor installation that transports Manhattan visitors to a fantastical citrus garden. And we add: it's even better when those lemons are curated by Visionect e-paper tech!
Read more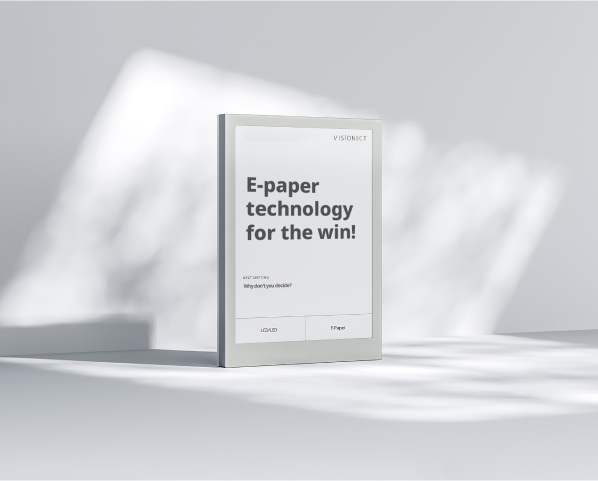 LCD and LED roadblocks and how E-paper can solve them
When you're looking for a digital signage display, you really only have three options: LED, LCD, and e-paper. Each device comes with pros and cons, depending on what you're using it for. The cheapest solution might not offer you the best ROI for your particular use case. There are installation and operational costs to consider, along with analyzing how effective the device is.
Read more