How Epiphany built its collaboration tech stack with e-paper, and why you should too
Epiphany, a multi award-winning UK digital agency, knows the value of collaboration and technology. That's why they built their "Meeting room of the future" and filled it with productivity tools that empower people to do more and be more efficient. Enter electronic paper!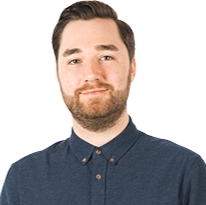 Building a collaboration tech stack can seem daunting but it brings many benefits. See how Epiphany did it using, among other, Visionect's electronic paper room scheduler JOAN, and what you should look out for when building your own.
We talked with Daniel Hall, Head of IT & Facilities, at Epiphany. Thanks, Daniel. You're a rockstar!
Why did you decide to start the "Meeting room of the future" project?
Epiphany has grown very fast, and with that came a series of challenges, one of which was lack of space. We knew we needed more space, so while our building project was in the works, we investigated ways to maximise what we had.
Initially, we'd tried manually clearing our recurring meetings, reducing default meeting times etc., but nothing really worked. When we heard of JOAN, we jumped on the chance to try it, and the benefits were immediately obvious.
JOAN has made a massive difference out of meeting room capacity and is now in place across our entire office and our parent companies, at Jaywing's new HQ and our Australian office.
There are so many collaboration tools for efficient meetings available … How did you choose?
It all comes down to the technology.
I'm not afraid of embracing new technologies, and it's something I've always pushed Epiphany towards. We've been early adopters of a variety of technologies from Cloud services, such as Google Apps and Cloud backup, to cloud-managed wireless infrastructure and stress tracking devices like the "pip," etc.
What matters to me is the end result. Challenging the status quo in order to get the best possible solution for staff and users is at the heart of what IT should be about.
How did you acquire the budget for the whole stack?
We have an internal Kickstarter fund, which allows anyone in the business to present new ideas, and this was one of them. We took to an initial trial and on completion we purchased one stack for every room. Our parent company then followed suit.
Why did you decide to apply this collaboration tech stack to your offices worldwide?
Because it works!
And because it's essential to us that regardless of where you are, you have the same simple, clean experience.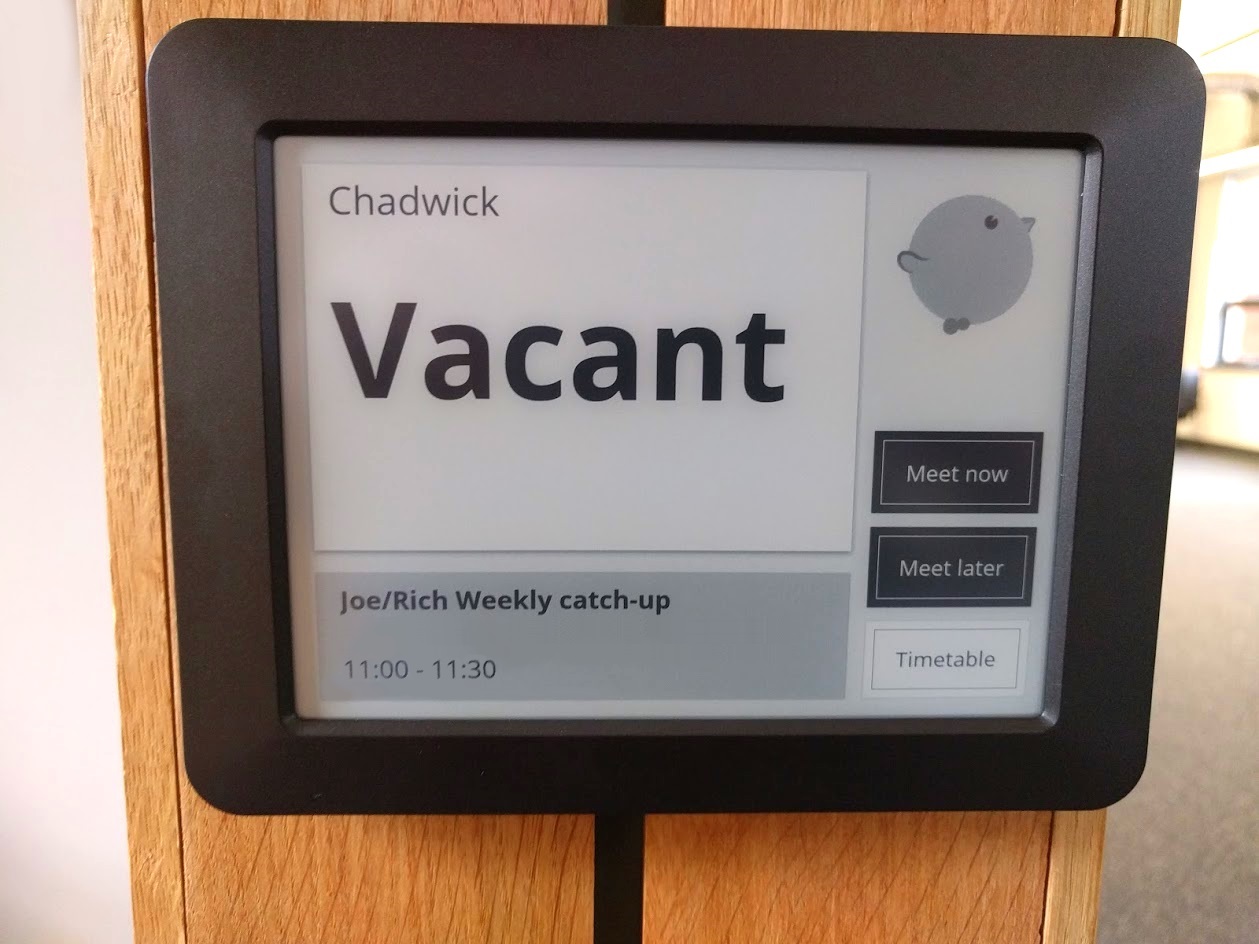 Which solutions are included in your collaboration stack?
A big challenge we've always had with meeting rooms is comparability.
Too often IT would be called in to hook guests or staff up with various adapters to screens. That usually ended with horrible cable management, in addition to fixed machines located in rooms for users without mobile equipment.
To simplify this we invested in another new piece of technology called an Airtame.
It's a wireless streaming device that works cross-platform and is the size of a large USB stick. It's a fraction of the cost of the more commonly known cable-free streaming solutions, and, in my opinion, much better, as it's significantly easier to deploy and manage.
As we still have a requirement for an in-room machine, we used Intel sticks linked to wireless keyboards and mice, which has allowed us to retain a cable-free environment without losing any functionality.
How do these solutions work together?
The important thing for me is making the experience as smooth as possible.
In most offices around the world, booking a meeting might be a case of checking if a room is free in a calendar, then checking the actual room, maybe turfing out someone who thought it was free, followed by messing around with some cabling before finally presenting.
The solutions making up our meeting room of the future make the experience stress-free.
A user goes to a room, checks in; there's no one squatting in the room as JOAN already tells you it's booked out, then when it comes to presenting, they can be up and running in a matter of seconds.
Why did you choose JOAN?
It was a new technology that ticked all the boxes.
We ran an internal trial and it was a great success; we then rolled the cost into the main IT budget.
What would you recommend to everyone building this kind of collaboration stack for their meetings?
Go bold! Look at the newest technologies, take risks and build a proof of concept.
The role of IT is moving further and further away from just support; it's now about helping a business achieve its goals by developing clever solutions.
Because we deal with clients every day, we want their experience to be the most seamless and engaging as it can be, and that's why we pushed for the best.